Australia: Queensland Coal Exports Set to Rally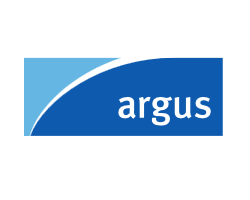 By Jo Clarke
November 3, 2020 - Coal shipments from Australia's Queensland have increased slightly during October compared with September, with major ports expecting exports to rise for the rest of this year as vessel queues return to more ample levels.
Queensland's January-October coal exports are tracking around 7pc behind 2019, with most of the falls in exports of low-grade metallurgical coal. The state typically exports around 50pc hard coking coal, 30pc thermal coal and 20pc soft or pulverised coal injection grade coking coal.
Queensland shipped around 16.3mn t in October, according to initial shipping data compiled by Argus. This compares with 15.95mn t in September and 17.5mn t in October 2019, according to official port data.
The fall compared with year earlier is likely driven by lower shipments to China and India, although there were 3.3mn t of shipments with unconfirmed destinations as of yesterday that are likely to lift volumes to both countries.
China took around 55mn t of coal from Queensland in 2019 and had taken around 46mn t for January-October this year, according to shipping data. This implies that shipments to China are likely to rebound over November-December from around 1.8mn t in September and provisionally 1.8mn t in October, if China is to maintain its total take of Australian coal for the calendar year. December is likely to be a stronger month than November, with shipments leaving Australia to arrive in China in time to begin filling a new 2021 quota. It will be seen as a sign that Beijing's ban on Australian coal has more to do with diplomatic tensions that coal quotas, if Queensland next month ships significantly less coal than the 5mn t it sent to China in December 2019.
Queensland's coal exports to Japan, South Korea and India are all tracking significantly behind where they were in 2019, with deferred contracts needing to be filled and stocks run down during Covid-19 lockdowns and the monsoon season in India. This could to lead to stronger shipments ahead of the Queensland cyclone season, which is likely to be more disruptive than in recent years because of the La Nina weather pattern in the Pacific Ocean.
The Dalrymple Bay Coal Terminal (DBCT) has set a target to ship at an annualised rate of 77.85mn t/yr in November, up from 73.73mn t/yr in October. It missed its October target by around a third, according to data released by logistics providers.
Vessel queues outside the adjacent ports of DBCT and Hay Point have rebounded to 21 after falling as low as 12 in late September. They have risen to 32 at Gladstone from 14 a month ago. But there are only at three vessels queuing at Abbot Point, down from five the previous month.



Hay Point

Abbot Point

Dalrymple Bay

Gladstone

Total




Oct '20 *

3.9

2.4

4.2

5.8

16.3

Sept '20

4.0

2.5

4.2

5.3

15.9

Oct '19

4.2

2.7

5.5

5.1

17.5

Jan-Oct 20 *

39.6

25.3

45.1

58.2

168.2

Jan-Oct 19

41.7

24.3

55.3

59.8

181.2

*includes estimates based on initial shipping data, others are based on reported port data