Analysis: Australian Met Coal Values Collapse Amid Chinese Import Halt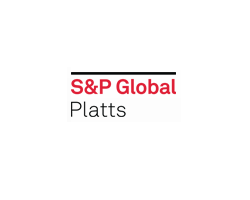 By Jeffrey Lu

November 4, 2020 - • Seaborne supply tightness outside of Australia drives up delivered prices to China
• Australian brand relativities fall sharply against benchmark indices basis CFR China
China's halt on Australian metallurgical coal imports has resulted in higher prices for non-Australian met coals and shifted the traditional price differential relationships between coals of different origins.
With no relaxation of the import ban expected until next year, market participants anticipate Australian met coal values will remain weaker relative to other origins in the near term.
Non-Australian met coals have been trading at higher levels, driving up benchmark indices on a CFR China basis. S&P Global Platts assessed Premium Low Vol hard coking coal $14/mt, or 11%, higher week on week to $137/mt CFR China as of Nov. 2.
During the week ended Oct. 30, a number of non-Australian coal transactions took place. These included two cargoes of Elkview, Canadian premium hard coking coal, at $135-$137/mt CFR China. Views on tradeable prices for Canadian HCC Wolverine were reported at a small premium over the benchmark Platts HCC 64 Mid Vol.
At the same time, Australian premium hard coking coals, such as Peak Downs and Goonyella, were assessed $15/mt and $23/mt, respectively, below PLV CFR China. In addition, generic hard coking coals, such as Australia's Lake Vermont, were assessed as tradable at $14/mt below HCC 64 Mid Vol as of Nov. 2.
Based on Platts data, Australian met coal brand relativities, including Peak Downs, Goonyella and Lake Vermont, have been trading at around 101%, 97% and 91% relative to the benchmark since January 2016. This compares with 89%, 83% and 74%, respectively, as of Nov. 2.
There was also evidence that non-Australian origin pulverized coal injection, or PCI, has also seen an uplift relative to its Australian peers. This likely reflected a lagged impact of the restrictions imposed by China in early October. As a result, Platts' assessments for Low-Vol PCI and Mid-Tier PCI all saw their CFR China value rise above FOB Australia net-forward values, for the first time since these assessments were launched.
Seaborne met coal supply has tightened since China moved to temporarily halt Australian coal imports in early October. While Chinese steelmakers have been obliged to quickly seek alternative supply, spot availability of alternative origins has been low. Alternative seaborne origins such as Canada, the US, Mozambique and Russia are mostly overbooked, or in short supply. In addition, it takes around 45 days to ship coal from the US to northern China, which would result in late December or January arrivals, and 21 days from Canada. For Chinese buyers seeking spot cargoes to cover immediate needs, this is too long to wait.
Chinese end-users are facing a growing dilemma at the moment. On the one hand, a strengthening domestic and Mongolian coal price could provide economic incentives for Chinese steelmakers to import coals with the remaining import quota available. On the other hand, political uncertainties between Australia and China may lead to the scenario that the import quota may not be reset at the start of next year.
This has led to the painful reality that the import price arbitrage, currently assessed at $53.50/mt, could not be taken advantage of by Chinese buyers. Platts assessed the CFR China equivalent of Shanxi PLV at $190.50/mt for the week ended Oct. 30, much higher than the Platts PLV CFR China assessment of $137/mt for the same week.
Market participants said they anticipate continued import restrictions to be imposed on Australian coals in the near term.
"It is still anyone's guess if and when Australian coals will be permitted to enter the country," a trader source said, adding that a best-case scenario would be to see import quotas reset by January 2021.
But this depended on the relationship between the two countries at that point, he added.