Queensland Ports Set Higher Coal Shipments Targets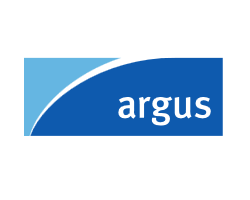 By Jo Clarke

November 4, 2020 - Australia's Queensland coal ports have set ambitious shipping targets for the 2020-21 fiscal year to 30 June, despite a weaker first four months and a predicted increase in cyclone activity, moves to combat climate change by key customers and growing trade tensions.
The state's largest coal export facility Gladstone has set a target of 74.9mn t for 2020-21, up from 71.7mn t in 2019-20 and 72.39mn t in 2018-19. North Queensland Bulk Ports, which oversees Dalrymple Bay Coal Terminal, Hay Point and Abbot Point, expects 2020-21 to be in line with 2019-20.
Shipments for July-October were down by 12pc on the same period last year because of Covid-19 lockdowns in key economies like Japan, South Korea and India, along with a slowdown in shipments to China following a spike in May and June. Shipments have begun increasing to ex-China destinations as lockdowns are eased in Asia, although it is unlikely that the lost tonnage will be made up as demand remains muted.
Diplomatic tensions between Beijing and Canberra have raised concerns about Chinese bans on Australian coal imports. But most mining firms see it related to full import quotas that will ease when new quotas are issued in January. But by then the weather may be hampering exports.
Australia's Bureau of Meteorology is forecasting that an above-average number of cyclones will affect Queensland this season, which runs from November to April, with wetter weather also expected for the state because of the La Nina weather pattern that has developed in the Pacific Ocean. This is likely to cause more disruption to shipments this year than in the past few years. Cyclone Debbie, which hit east Australia's Queensland coast in late March 2017, cut coking coal exports to 3.43mn t in April 2017 from 9.76mn t in March 2017 and 9.65mn t in April 2016. This contributed to a spike in coking coal prices to above $300/t fob Australia.
It is also likely that carbon emissions reduction targets by the state's largest export partners will begin to see demand for coal fall. Japan and South Korea have both pledged to achieve net zero greenhouse gas emissions by 2050 and China by 2060.
But coal infrastructure providers in Australia remain confident about demand for their services, with rail provider Aurizon maintaining its 210mn-220mn t coal haulage guidance for 2020-21, despite a weaker than expected 50mn t hauled during July-September.
Hay Point

Abbot Point

Dalrymple Bay

Gladstone

Total

Jul-Oct 20*

14.7

10.0

17.0

22.7

64.4

Jul-Oct 19

16.7

10.9

21.7

23.5

72.8

2020-21 forecast

49.7

31.9

61.2

74.9

217.7

2019-20

49.7

31.9

61.2

71.7

214.5

2018-19

48.9

28.9

69.4

72.4

219.6

*includes estimates based on initial shipping data, others based on reported port data