Peabody Energy Coal Market Conditions Improve in Q3, But Executives Cautious Looking Ahead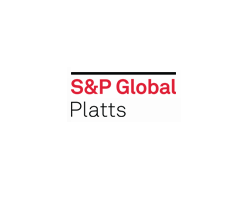 By Olivia Kalb

November 10, 2020 - Peabody Energy saw improved coal revenues and sales in the third quarter as market conditions improved, but executives remain cautious given a secular decline in the US thermal market and declined steel demand this year.

"We have seen early signs of recovery take shape, including improved industrial production," Glenn Kellow, president and CEO, said on the earnings call Nov 9. "We are, however, cautiously optimistic that improvements can be sustained given recent surges in COVID-19 cases worldwide."

Peabody sold 34.7 million st in the third quarter, down 23% from Q3 2019. Powder River Basin tons totaled 23.6 million st, down 22%, other thermal tons were 4.8 million st, down 2.4%, seaborne thermal totaled 4.6 million st, down 6%, and seaborne met tons totaled 1.1 million st, down 39% year on year.

Peabody thermal revenues totaled $600 million in Q3, down 33.5% year on year. Of those revenues, $264 million came from the Powder River Basin, down 20.8% year on year, while $173 million was from other US thermal, down 45.9%, and $163 million from its seaborne thermal segment, down 34.7% from the year-ago period.

From the producer's seaborne segment, $126 million was export, down 41.4% from Q3 2019.

Metallurgical revenues totaled $78.4 million, down 63.6% from the year-ago quarter.

"Met coal demand remains below pre-pandemic levels and continues to pressure seaborne prices," Kellow said. "We do believe prices will ultimately rise from current levels. However, the timing is unknown."

PRB revenue per ton was $11.26/st in Q3, compared to $11.02/st in the year-ago quarter, while other thermal was $37.20/st, down from $45.45/st, seaborne thermal was $35.28/st, down from $51.06/st, and seaborne met revenue per ton was $71.88/st, compared with $120.94/st year on year.

While the PRB margin was $3.33/st, up from $2.33/st in Q3 2019, other thermal was $10.68/st, down from 411.45/st, and seaborne thermal margin totaled $7.69/st, down from $15.73/st, Peabody's met margin was a loss of $24.99/st, compared with a loss of $9.07/st in the year-ago quarter.

"Our emphasis remains on improving our seaborne met portfolio, which includes resetting cost structures at both Shoal Creek and Metropolitan," Kellow said.

"Suffice to say, we've had a tough year here," Kellow said, regarding Peabody's Shoal Creek mine. "Market conditions have and continue to severely impact customer demand. Weak demand as well as lower productivity rates and poor geological conditions associated with the closeout of the H-Panel have also resulted in costs being elevated this year."

Revenues during the third quarter totaled $671 million, down 39.5% from the year-ago quarter, and a net loss of $67.1 million, compared to a loss of $78.1 million year.

"Looking ahead to the fourth quarter, we expect a modest improvement in seaborne shipments and a slight decline in US thermal volumes compared to the third quarter," Mark Spurbeck, executive VP and CFO said.

Additionally, met costs in Q4 are expected to rise due to Peabody's planned longwall move at its Metropolitan mine, along with changes in product mix.

The producer also has 23 million st of PRB coal committed in Q4, 5 million st committed from its other US thermal segment, and 2 million st committed from its export seaborne thermal segment. On the met side, Q4 commitments total 700,000 st.

On the terminated JV with Arch Resources, Kellow said Peabody plans to adjust to the changing demand profiles and enhance its competitiveness against natural gas by serving as the low-cost PRB producer.

In the PRB, as well, Kellow noted that contracting activity is well below what would usually be seen associated with the current improving market fundamentals, such as higher natural gas prices.

"That means that we've seen a draw on stockpiles, and we probably anticipate having further stockpile draws next year," Kellow said.