Contura Confirms Receipt of Anticipated $67 Million AMT Refund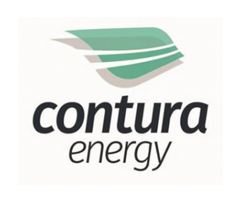 November 10, 2020 - Contura Energy, Inc., a leading U.S. supplier of metallurgical products for the steel-making industry, today announced the receipt of its expected $66.1 million alternative minimum tax (AMT) credit monetization refund along with an additional interest payment.

"As we mentioned in our earnings disclosures yesterday, we have been expecting the accelerated AMT refund to arrive, and I am pleased to confirm that these funds were received today," said Andy Eidson, Contura's chief financial officer. "The receipt of this refund is a welcome $67 million addition to our total liquidity, giving us additional flexibility to weather the current challenging pricing environment for our products and the ongoing uncertainty of the global pandemic."

Contura Energy is a Tennessee-based coal supplier with affiliate mining operations across major coal basins in Pennsylvania, Virginia and West Virginia. With customers across the globe, high-quality reserves and significant port capacity, Contura Energy reliably supplies metallurgical coal to produce steel.