Cerrejon to Call Arbitration Court to End Coal Strike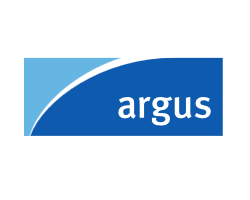 By Diana Delgado

November 12, 2020 - Colombian coal mining firm Cerrejon will tomorrow seek to end a continuing worker strike through arbitration, following the end of a mediation phase led by the labor ministry.

Cerrejon can, under Colombian law, request the labor ministry to convene an arbitration court to resolve the dispute between the firm and its biggest union Sintracarbon, after the mediation phase ended yesterday.

But Sintracarbon said the arbitration court must be jointly requested by the two parties and the union's president Igor Diaz said it "will not voluntary convene the arbitration court". The union is opposed to using arbitration as a solution because it said the labor ministry usually relies on using the employer's own arbitrator.

If the dispute is taken to arbitration, the law states that workers must return to work within three business days of the tribunal being called.

The strike over working conditions and changes to shift patterns began on August 31 and has curbed up to 56,000 t/day, or 4.03mn t of Cerrejon coal production.

During the final day of mediation on November 11, a subcommittee of the labor ministry proposed holding independent technical round tables from November 18. One will discuss the implementation of new working shift patterns and the other will discuss a new labor convention between the union and Cerrejon. Cerrejon requested starting the discussions earlier on November 13 virtually or in person, but stressed that the new collective labour agreement cannot be conditional on the success of future discussions or the withdrawal or postponement of the implementation of new working patterns.

Cerrejon said changes to working patterns are essential to ensure the future viability of the company as it must adapt to weaker global prices and demand in the wake of Covid-19. The union said the plan will cut jobs and reduce safety standards.