FOB Australia Premium Mid-Vol Coal Flips to Premium for First Time Since November 2019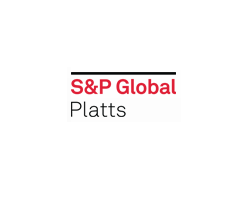 By Jessie Li and Jun Kai Heng

November 13, 2020 - Relativities of Australia premium medium volatile matter hard coking coal flipped to a premium to Platts FOB PLV for a historic first since the launch of the FOB Australian brand assessment on Nov. 1, 2019, as significant downward pressure was observed for PLV cargoes with current Chinese import restrictions on Australian coals.

S&P Global Platts assessed Premium Low Vol down $4/mt to $100.75/mt FOB Australia November 12, while premium mid vol coals such as Goonyella was assessed at $103/mt FOB Australia, at a $2.25/mt premium to PLV FOB.

The current relativities of premium mid vol coals has now climbed to 102% against premium low vol coals in the FOB Australia market, a highly unusual trend given that typical relativities largely around 96%-97% according to Platts data.

Premium low vol coal is typically sold into the Chinese market, given Chinese end-user specific requirements for high CSR coal to blend with their domestic coking coal blends. In contrast, PMV coals are typically favored by non-Chinese buyers like Indian end-users given their need for high fluidity for their coke blending specifications.

In light of the current import restrictions on Australian coals, sellers have largely managed to offload their Australian PMV cargoes, buoyed by the resurgence of Indian steel production levels after the lifting of COVID-19 lockdown measures. In contrast, limited buying interest outside of China was observed for Australian PLV cargoes.

Market sources pointed to the logistical constraints and blending limits for ex-Chinese end users as major hurdles in securing Australian PLV cargoes even at increasing discount levels.

The selling pressure has increased for December loading PLV cargoes, especially with other end-users already having secured other coal brands for the same time period, an end-user said. To change existing coke blends at such a last minute will depend on end-user coking flexibilities as well as if the cost savings are significant enough for such a disruption.

In terms of the wider picture, Australian coal prices continued to plunge with Chinese buyers off the market leading to a prolonged bout of oversupply. Platts data demonstrated a plunge for both premium low and mid vol coals prices at 27.3% and 23.7% respectively, from Oct. 5 to date.

Market participants indicated that large coal producers have yet to make significant adjustments to their ongoing production volume for premium coking coal in light of the current circumstances. With the high possibility of a La Nina weather phenomenon, a potential supply tightening stemming from disruptive weather in East coast Australia could perhaps be the latest twist on the current market dynamics for coking coal.