Contura Energy Signs Deal to Divest Pennsylvania Assets, Cumberland Mine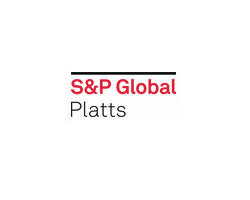 By Tyler Godwin

November 13, 2020 - Contura Energy reached an agreement with Iron Senergy Holding for the divestment of Contura's Pennsylvania coal operations, including the Cumberland coal mine in Greene County, Pennsylvania, Contura said Nov. 12.

The Bristol, Tennessee-based miner said Iron Senergy will acquire all of the equity of Contura's wholly-owned subsidiaries that make up the Pennsylvania Entities: Emerald Contura; Cumberland Contura; Contura Coal Resources; Contura Pennsylvania Land; and Contura Pennsylvania Terminal.

The deal is expected to close before Dec. 31, and upon closing, Contura will transfer the subsidiaries, associated coal reserves, mining permits and operations, infrastructure, equipment and transloading facilities, it said in a statement.

Upon closing, Contura will provide $20 million in cash considerations to Iron Senergy and will also transfer $30 million in existing cash collateral to Iron Senergy's surety provider as collateral for Iron Senergy's replacement reclamation bonds. Iron Senergy will assume all reclamation obligations, which totals an estimated $169 million.

David Stetson, chairman and CEO of Contura, said the deal "allows Contura to nearly complete our move to a pure-play metallurgical company providing critical feedstock for steel production," according to the statement.

Contura said Iron Senergy has expressed its intention to continue operating the Cumberland mine past Contura's previously announced planned exit at the end of 2022.

According to data from the US Mine Safety and Health Administration, the Cumberland mine was the fourth-largest mine in Northern Appalachia with 1.42 million st produced in Q3. It is only one of three mines in the region, along with Consol Energy's Bailey and Enlow Fork mines, to annually produce over 5 million st in each of the past 24 years, according to the data.

Through the first eight months of 2020, over 3.53 million st of Cumberland mine coal was delivered to US power plants, down from 4.29 million st in the same period a year earlier, according to US Energy Information Administration data. Nearly half of the 2020 deliveries, or 1.69 million st, were to five utilities that have contract expiration dates between 2021 and 2028.