Atlantic Coking Coal: Chinese Demand Stays Strong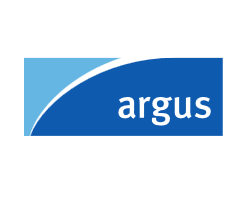 November 14, 2020 - US coking coal prices were largely firm at the end of this week held up by strong Chinese demand for selected US low-volatile and mid-volatile coals, despite the fob Australian premium hard coking coal price slumping to a four-year low of $99.40/t today.

The Argus daily fob Hampton Roads assessment for high-volatile A coking coal was unchanged at $119/t, with tight availability pushing up first-quarter offers towards $120/t. The low-volatile assessment edged down by $1/t to $111/t, softened by the sharp fall in Australian coals while the high-volatile B assessments remained stable $105/t fob Hampton Roads supported by supply limitations.

A northern Chinese mill secured a cargo of high CSR low-volatile US coal for end-December loading at $155/t cfr through a Chinese trader this week. Other US suppliers and mining firms are still fielding active enquiries or are in discussions with Chinese buyers for cargoes for delivery into the first quarter and even further down the line. The outlook for Chinese demand for alternatives to Australian coals have continues to be bullish with China-Australia relations remaining frosty and some Chinese mills expecting the import curbs to last beyond the demand peak before the lunar new year holiday period in February next year.

European mills are continuing to receive offers from Australia with one mill securing an 85,000t cargo of Peak Downs at $99/t fob Australia for delivery in December. Negotiations are said to be continuing for further Australian cargoes to be shipped to Europe in the first quarter.

"We are not buying any US coals at the moment because Australian prices are so low," one mill said. "But if something goes wrong, such as bad weather, it could push Australian prices up very quickly."

Amid a positive demand outlook, one US producer of high volatile A coals is already starting to tie up sales for the second quarter. "We are really tight throughout the first quarter but we may still shift things around if it makes financial sense," the producer said.

Brazilian mills are receiving offers of Australian premium low-volatile coals in the region of $100/t fob Australia. "Some of the miners are desperate to move tonnes, and I think they may settle for lower in the next few days," a mill said. "We are now looking at buying a December-loading cargo."

The flurry of discounted Australian offers has encouraged some South American mills to buy earlier than they were planning to, but restricted space limits the amount of stocking up that can be done, and the approach of the rainy season makes storage more difficult than usual. Strong demand from the construction sector has supported domestic steel prices in Brazil. "Low interest rates have stimulated the real estate sector, which has stimulated construction, and demand from the car industry is also improving, so steel is in short supply," a mill said. "We are selling 90pc of our material domestically at the moment. And I think the blast furnaces that remain idled in Brazil now are linked to capital expenditure rather than demand."