Court Denies DEP's Motion to Dismiss Case That Raises Coal Mine Reclamation Concerns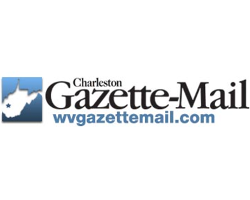 By Mike Tony

November 17, 2020 - A federal court has denied state environmental regulators' motion to dismiss a lawsuit that raises questions about the financial health of West Virginia's surface coal mining reclamation program.

The Ohio River Environmental Coalition, the West Virginia Highlands Conservancy and the Sierra Club claim the state Department of Environmental Protection violated its duty to inform the feds of a substantial change in its special reclamation fund. Friday's decision by the U.S. District Court for the Southern District of West Virginia allows the lawsuit environmentalists filed in July to proceed.

Their complaint stems from the Surface Coal Mining and Reclamation Act, under which the federal government allows states to regulate their own surface coal mining and reclamation operations while the Office of Surface Mining Reclamation and Enforcement maintains some oversight to keep state programs in compliance with the federal law, enacte d in 1977.

The environmental groups claim the state DEP should have informed the federal Surface Mining office that some permit holders have or will become insolvent. Failing to advise the feds violates the Reclamation Act's mandate that states notify the Surface Mining office of "a significant change in funding or budgeting," the environmental groups claim. Permit holders slipping into insolvency could overwhelm the DEP's bonding system, the groups say.

The DEP in March sued in Kanawha County Circuit Court to appoint a special receiver to assume the responsibilities of ERP Environmental Fund, Inc., a company that acquired more than 100 mining permits following Patriot Coal Corporation's bankruptcy in 2015.

ERP laid off all its employees and management as of March 20 and ceased operations, leaving its mining sites abandoned and public health and safety threatened, according to the DEP motion. The DEP reported the costs of reclaiming and remediating ERP's sites totaled more than $230 million. The agency said the state Special Reclamation Fund would assume responsibility for reclaiming and remediating all of ERP's mining sites, the environmental groups' complaint says. That could potentially "overwhelm the fund both financially and administratively," with many of ERP's sites "expected to begin to threaten imminent and identifiable harm to the environment and the public health and safety," according to the complaint.

Indemnity National Insurance Company, which issued about $125 million in surety bonds backing ERP's obligations under its mining permits, agreed to provide $1 million in funding to Doss Special Receiver, LLC to fund its operations for an initial period of 90 days, leaving a $114- to $229-million deficit between reclamation costs and available money, depending on DEP's ability to collect ERP's bonds.

Terry Fletcher, acting communications director for the DEP, declined comment, citing the pending litigation.

"We're just happy that the lawsuit continues and that we'll have an opportunity to educate the court and the public about the many problems with West Virginia's coal mine reclamation program and the DEP's failure to acknowledge those problems or take appropriate action to address them," Sierra Club senior attorney Peter Morgan said.

Morgan lamented that West Virginia and other Appalachian states take a similar approach to coal mine reclamation bonding.

"We are concerned that in all of those states, the result is that reclamation funds are significantly underfunded, which exposes the states to the potential as more and more mine operators go out of business and more and more mines are abandoned that the states are not going to have the funds available to fully reclaim those sites," Morgan said.

Selenium water pollution discharged from Patriot Coal mines long has been an environmental worry and a pricey problem to address.

"So the concern is that these mines, a lot of them have had serious pollution problems for a long time, and now it's not clear what's going to be done to not just reclaim the sites but to address those water pollution problems," Morgan said.