Interview: New Zealand's Bathurst Eyes Coking Coal Growth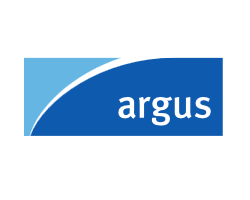 By Jo Clarke

November 18, 2020 - New Zealand coal producer Bathurst Resources is looking to expand beyond its home base by developing the Crown Mountain coking coal joint venture in Canada and making acquisitions, as other firms look to exit the industry.

"As firms change their production profile, assets are becoming available and we are looking for something in the coking coal space that is either in or near to production, preferably in New Zealand, Australia and Canada," Bathurst chief executive Richard Tacon told Argus.

Bathurst mines around 2.2mn t/yr of coal in New Zealand, half of which is a niche low-ash vitrinite coking coal product that is exported to India, Australia, Japan and South Korea. The remainder is sold as coking coal to BlueScope Steel's New Zealand Steel plant and as thermal coal to domestic customers for use in manufacturing boilers.

New Zealand has mandated no new boilers should be built, but many existing units have up to 50 years of operating life, Tacon said. "We will not consent any additional coal resource development for domestic sales unless it is underpinned by customers," he added.

The domestic business is a steady and reliable source of income for Bathurst, but growth opportunities are in export coking coal.

In New Zealand, Bathurst has options to expand and extend its existing Stockton coking coal mine from expected exports of 1mn t in the July 2020 to June 2021 period to around 1.5mn t/yr until at least 2029. The big increase in sales for the firm will come from the ramp-up of the 1.7mn t/yr Crown Mountain hard coking coal mine from as early as mid-2023, as well as from new acquisitions, which together could take the firm's coking coal exports to more than 6mn t/yr.

Tacon played down the current coking coal market jitters surrounding China's ban on imports of Australia's coking coal as a short-term phenomenon. "The 4mn t waiting off Chinese ports has depressed prices, but we do not think this will last and the forward market is suggesting higher prices of $135-145/t," he said.

He expects demand to increase in the long term as steel mills return to pre-Covid-19 levels, with the current lull presenting potential opportunities for acquisitions of mines or late-stage projects with export capacity of around 2mn t/yr.

Argus last assessed the premium hard low-volatile coking coal price at $99/t on November 17, down from $136/t in early October before the news of Beijing's ban became public.

Bathurst currently sells a prime hard coking coal product that sells at around the premium benchmark, a semi-hard coking coal price that sells at 72-75pc of the benchmark and a lower grade that sells at an average of 65pc of the benchmark. This adds up to an average discount of around 27pc to the benchmark, according to Tacon.