Australian Prime Mininster: No Impact From Japan's 2050 Plan on Coal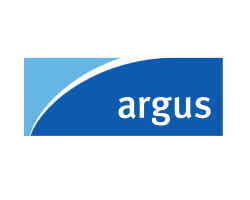 By Kevin Morrison

November 19, 2020 - Australian prime minister Scott Morrison sees no impact on Australian thermal coal exports to its largest customer Japan from its plan to reach carbon neutrality by 2050, as coal will continue to be used to generate electricity in Japan for some time. But the two countries are also working together on strategies to reduce greenhouse gas (GHG) emissions.

Morrison was on a visit to Tokyo to meet Japanese prime minister Yoshihide Suga when he was asked after the two leaders met about whether Japan's carbon-neutral commitment would have any impact on Australian thermal coal exports.

"Not based on the discussions I had today, no, particularly with the industry leaders that I spoke with today. Japan's energy mix is weighed heavily towards obviously, LNG and coal; currently, it's almost three quarters of their energy mix," Morrison said.

Australia exported around 75mn t of thermal coal to Japan in calendar 2019 or about 35pc of the 212mn t of the fuel that was shipped from Australia last year. "I don't think there's any immediate imposition there. But that said, we share an ambition [a net-zero emissions position], although we are not in a position to give a specific timetable around it," Morrison said.

The two prime ministers issued a joint statement pledging to deepen and expand bilateral relations, such as building closer defence and security cooperation, and on resource security including the establishment of open, secure, resilient and efficient supply chains of critical minerals.

The two leaders also agreed to continue close cooperation on energy supply such as LNG and to reduce emissions through low-emissions technologies including hydrogen, carbon capture, utilisation and storage, and carbon recycling.

"The leaders concurred to advance hydrogen cooperation to support national and global transitions to a resilient, low-emissions economy," the joint statement said.

Japan is also the largest buyer of Australian LNG.