Virginia County, West Virginia Governor's Companies Reach Agreement on Back Taxes Dating Up to 2018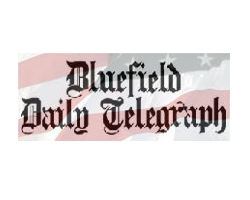 By Charles Boothe

November 20, 2020 - In Virginia, the Tazewell County Board of Supervisors has announced the county has reached an agreement with James C. Justice Companies Inc. on back taxes dating up to 2018, settling what has been ongoing litigation.

The money will be used to enhance ATV trails.

"Tazewell County will enter into a settlement agreement for the purpose of expanding ATV trails throughout the northern end of the county," the board said. "In forming the agreement, Justice has agreed to pay in full the taxes, penalties and interest for all outstanding real estate and personal property taxes through 2019, which totals $298,026. Justice has also agreed to pay $58,000 per year toward satisfaction of taxes, penalties, and interest for outstanding mineral taxes from 2018 onward. The settlement agreement also dismisses all longstanding litigation between Justice and Tazewell County."

The company is based in Roanoke and Justice, who is Governor of West Virginia. is listed as the key principal by Dun & Bradstreet.

In 2016, Tazewell County officials seized more than $850,000 of equipment at a coal mine owned by then West Virginia gubernatorial candidate Jim Justice for failure to pay property taxes.

Justice was elected Governor and reelected this year.

Tazewell County Treasurer David Larimer said in 2016 the distress/seizure warrant was executed after the county did not receive payment of $850,000 in property taxes that were due in December.

Justice owned three coal mines in Tazewell County, Justice Lowseam Mining Inc., Black River Coal LLC and Chestnut Land Holdings LLC, Larimer said, noting all of these fall under The Justice Group.

Larimer said the taxes were due in December, and a second notice was sent out in January stating that the taxes needed to be paid by Feb. 19.

The county received no response to the notice, he said.