Directors Lushefski, Geiger, and Medine Resign from Contura Board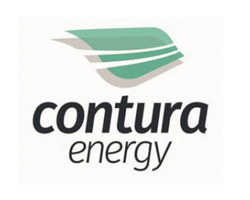 November 21, 2020 - Contura Energy, Inc. (NYSE: CTRA), a leading U.S. supplier of metallurgical products for the steel-making industry, today announced changes to its board of directors.

John E. Lushefski, Daniel J. Geiger, and Emily S. Medine have resigned from the Contura board of directors effective immediately. Each of the three members decided not to stand for reelection at the Company's 2021 annual shareholder meeting and believed that it was in the Company's best interest to resign effective immediately to facilitate the search for new directors. None of the resignations was the result of any disagreement with the company.

Under the resigning directors' helm, Contura completed its exit from the Powder River Basin, achieved the lowest mining costs in Contura's history, and executed a purchase agreement to divest of the Cumberland mine, which, if it closes, will virtually complete the Company's exit from the thermal coal market, leaving Contura as essentially an exclusively metallurgical producer.

The Company thanks the resigning directors, as well as the remaining directors, for their dedication and leadership during their tenure, which has seen the Company achieve many of its strategic goals during a time of unusual events and market conditions.

"I want to thank each of the outgoing directors for their service at Contura, and we know that they will do quite well in all of their future endeavors. These directors have overseen the strategic direction of the Company in its transition to a met-focused producer positioned to weather the uncertain markets we now face," said David Stetson, chairman and chief executive officer of Contura. "We are grateful for their service."

The Company is continuing its search for qualified individuals to serve on its board of directors and will make further announcements when new directors are appointed.

Contura Energy (NYSE: CTRA) is a Tennessee-based coal supplier with affiliate mining operations across major coal basins in Pennsylvania, Virginia and West Virginia. With customers across the globe, high-quality reserves and significant port capacity, Contura Energy reliably supplies metallurgical coal to produce steel.