Major Investment Projects in South Africa are in Progress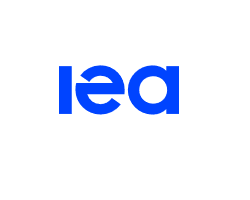 January 1, 2021 - Two new coal mines sold their first coal in 2019 overcoming financial and permit challenges. One was the Exxaro Resources' Belfast coal mine in Mpumalaga which sold first coal in May 2019. It is a ZAR 3.30 billion project, with an output estimated at 2.7 Mtpa, that includes an opencast mine, handling and preparation plant, and supporting infrastructure and services. The second, also located in Mpumalaga, the Impumelelo underground mine, officially opened in April 2019. With an estimated output of 8.5 Mtpa, Impumelelo was built to replace Sasol Mining's Brandspruit mine.
South Africa has the third-highest estimated production capacity (16.9 Mtpa) in the more-advanced project category and most are greenfield projects. Mines that have the potential to start operations in 2021 represent about 11.4 Mtpa.
Construction work on Resource Generation's Boikarabelo project – the largest coal mining project in South Africa – started in April 2013. Completion was scheduled for September 2018, but financial issues have delayed it at least to 2021 with an expected first phase production of 6 Mtpa. A doubling of production levels is foreseen in the long-run, though financial issues are expected to be a challenge.
Transnet's rail project to connect Limpopo and Mpumalaga could benefit the Boikarabelo project. Transnet plans to increase rail capacity connecting the Waterberg mine in Limpopo to Richards Bay. The first stage of the project was scheduled to increase rail capacity on the line between Lephalale and Ermelo from 3.6 Mtpa to 9.5 Mtpa, with a second phase scheduled to be increased to 13.8 Mtpa. However, it is not clear if and when Boikarabelo will go ahead.
In addition to Exxaro's Grootegeluk and the Boikarabelo projects, coal producers in Botswana hope to export coal via the rail line. Feasibility studies on the connection of the rail line to the Mmamabula Coalfield in Botswana are in progress, lifting the outlook for Botswana's coal mining sector. Construction could start in 2021 or 2022.
Construction for Phase 1 of MC Mining's Makhado hard coking and thermal coal project in the Soutpansberg coalfield in the Limpopo province could start in 2021. MC Mining concluded a coal purchase agreement for 0.4 Mtpa of hard coking coal with Huadong Coal Trading Centre, a Chinese state-owned enterprise, in 2018. MC Mining also concluded an offtake agreement for at least 0.35 Mtpa with steelmaker ArcelorMittal South Africa in July 2019.