Australia Leads in Expanding Export-Oriented Coal Mining Capacity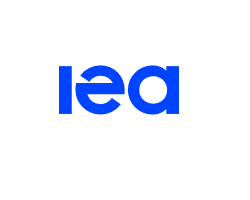 January 1, 2021 - Several mining projects in Australia recently announced the start of operations. Mach Energy's Mount Pleasant thermal coal project in New South Wales reached production in late December 2018 just over two years after construction commenced, with the target to reach 10.5 Mtpa of run-of-mine coal. In Queensland, the Bluff PCI coal mine (target of 12 Mtpa) shipped first coal in July 2019. The project is owned by Wealth Mining, a subsidiary of China Kingho Energy Group. Also in Queensland, QCoal's Byerwen Coal Project commenced shipments of met coal in 2019. The opencast mine could reach a production rate of 10 Mtpa met coal in 2021 after significant site expansion.
A third of the world's more-advanced coal mining projects are located in Australia, mostly in Queensland, with total capacity of 38 Mtpa. Capacity of 27 Mtpa may begin operation by 2021.
Construction of phase 1 (10 Mtpa) of Bravus's Carmichael thermal coal mine (former Adani Mining) started in June 2019, with first coal to be shipped in 2021. Work on the 189 km rail project to transport coal from the Carmichael mine to the Port of Abbot Point commenced in July 2020. The narrow gauge rail line with a transport capacity of 40 Mtpa will connect the mine to the existing Goonyella rail system. In 2020 Adani launched its own rail business to transport coal to Abbot Point, as rail operators capable of hauling coal from Carmichael mine came under pressure from activists and shareholders. The step increases the upfront capital costs of the project, while Adani avoids being locked into take-or-pay contracts with rail operators.
In September 2020, Pembroke was granted mining leases for the Olive Downs coking coal project, allowing project construction to start. First coal from the AUD 1 billion opencast mine is expected in 2022. The first stage has an expected production rate of 4.5 Mtpa of met coal. Subsequent expansion could increase production to 15 Mtpa. The construction of an 18 km rail spur, connecting the mine to the Norwich Park Branch Railway, is also planned for 2021.
In April 2020, Sojitz Coal Mining and Futura Resources signed an agreement to start production at Futura's new Wilton coal mine in Queensland. When in full operation the mine together with the adjacent Fairhill mine will have an annual output of around 3 Mtpa of met coal.
Yancoal Australia got approval for their Cameby Downs coal mine expansion in May 2019. The approval allows for an increase in production from 2.8 Mtpa to 3.5 Mtpa of thermal coal as well as for an increase in the lifetime of the mine.
Anglo-American approved the Aquila project in July 2019. The AUD 400 million met coal project extends the life of the Capcoal project by six years to 2028. Anglo-American claims that the Aquila project will be one of the most advanced underground mines in the world. Production is scheduled to start in 2022.
Another project well under way is the expansion of Coronado's Curragh mine. Production is scheduled to increase by 2 Mtpa by 2023. In the course of the expansion, Coronado also intends to increase the capacity and efficiency of the affiliated coal handling and preparation plant.
In July 2020 the New South Wales Mineral Council published a report on 32 mining projects and their economic impact in the region. Coal mining projects account for 21 of those projects with a projected total investment volume of over AUD 6 billion. The report attributes the realisation of these projects as an important contribution in the post-Covid economic recovery. Of these coal mining projects, the United-Wambo project by Glencore and Peabody is the only one categorised as more-advanced. The 6.5 Mtpa expansion of the thermal and met coal mine with an investment of around AUD 207 million is currently under construction.
As production capacity in Queensland continues to expand, the question of further expansion of the export infrastructure arises. As the majority of development projects are located in Central Queensland the ports on the east coast, i.e. Abbot Point, Gladstone and Hay Point, could become a bottleneck, in particular, if further development of the Galilee Basin occurs, which is far from certain.