Coking Coal is the Investment Focus in the United States, Canada and Europe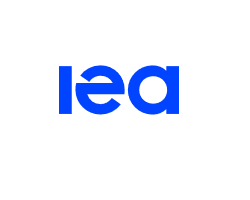 January 2, 2021 -

United States

All of the current projects classified as more-advanced are for metallurgical coal and represent 5.6 Mtpa of new capacity.

Arch Resources announced in 2019 that it will spend USD 220 million, mostly with its own funding, on its new Leer South coking coal mine. The mine, which will produce an estimated 3 Mtpa of coking coal, will be similar to Arch Coal's existing Leer longwall mine. Production is set to start in 2021.

Canada

Current development projects in Canada mostly focus on the production of coking coal. The only one classified as more-advanced is the Crown Mountain project in British Columbia. Owned by Jameson Resources, first coal at the 1.7 Mtpa coking coal mine is expected in 2023.

In June 2020, the Province of Alberta loosened restrictions on opencast coal mining to boost its economy which was hit hard by the Covid-19 pandemic and the associated decline in oil prices. The approach could stimulate activity to develop, such as Riverdale Resources' Grassy Mountain project.

Europe

In line with the consideration of coking coal as a critical raw material by the European Union, some small coking coal mining projects are under development, although under challenging conditions.

In the United Kingdom, most coal mines closed in recent years. But there are plans for some new mines, particularly to produce met coal for the steel industry, as well as for export. The Woodhouse Colliery project would be the first new deep coal mine project in the United Kingdom for 30 years. Developers aim for the 3.1 Mtpa coking coal mine to produce first coal in 2022. Other less-advanced projects include: Bank Mining's Highthorn surface mine (3 Mtpa); New Age Exploration's Lochinvar project (1.4 Mtpa); and West Cumbrian Mining's coking coal project in Cumbria (2.1 Mtpa).

Poland

The Polish state-run coal mining company, Jastrz?bska Spó?ka W?glowa, started operations at Bzie-Debina 1-Zachód in September 2019 – Poland's first new coal mine in 25 years. Production at the coking coal mine is scheduled to start in 2022. Prairie Mining Limited proposes to develop additionally the Jan Karski coking coal mine with an estimated capacity of 6.3 Mtpa.