Tavan Tolgoi is Key for Expansion in Mongolia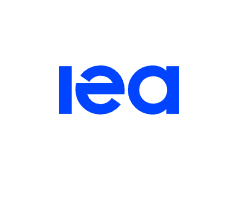 January 2, 2021 - Mongolia aims to expand its coal export capacity by around 27 Mtpa. The plans are for met coal only and mostly at Tavan Tolgoi, the world's largest untapped coking coal deposits, with estimated reserves of 7.4 billion tonnes.

Authorities in Mongolia approved plans in 2018 to sell up to 30% of the state-owned Tavan Tolgoi mine in a proposed initial public offering, which aimed to raise USD 1 billion. Plans for the IPO were shelved in April 2020 as the Covid pandemic disrupted global financial markets. The IPO launch would have been the third attempt to raise money to develop the mine. Therefore, if and when it may be developed is uncertain.

The Tavan Tolgoi mine location is in proximity to the border with China. So development of the mine would crucially require expansion of railway capacity to reach Chinese markets. To this end, Mongolia is taking steps to complete a rail line from the Tavan Tolgoi mine to the border town of Zuunbayarn by the end of 2021. The 415 km rail link is intended to carry up to 30 Mtpa of coal from Tavan Tolgoi to China. Construction began in May 2019 and the first 50 km was completed in August 2020. In China, the rail link will connect to the Ganquan railway to deliver coal to Chinese ports via Shenhua rail lines. Over the long term, developing the mine and the transport infrastructure could increase competition for Australia's dominance in China's import coking coal market.

Russia's 410 km Elegest-Kyzyl-Kuragino railway that is being developed has the potential to be extended to the border with Mongolia. This could open access for Mongolian coal to Asia Pacific markets.

Mongolia is co-operating with Russia to build a 10 Mtpa coal terminal at Zarubina in Primorsky Krai, Posyet Bay. The greenfield project is a joint venture between FESCO Transportation Group, Russia's largest intermodal transport operator, and Erdenes Tavan Tolgoi (Mongolia's coking coal mining company). The main aim of the development is to handle transport flows of Mongolian coal to countries in the Asia Pacific region. The port is planned to begin operations in 2023.