AJ Cronin: The Doctor Turned Novelist Whose Heart Always Remained in Scotland
By Hamish MacPherson

January 4, 2021 - IT was 40 years ago this week that one of Scotland's most famous writers, AJ Cronin, passed away in a nursing home in Glion near Montreux in Switzerland at the age of 84.

For one short period Archibald Joseph Cronin was the highest-earning novelist in the world, outselling even Agatha Christie, and he is credited with encouraging the foundation of the National Health Service.

Cronin was born in Cardross, then in Dunbartonshire but now in Argyll and Bute, on July 19, 1896. In a mixed marriage that was unusual for the west of Scotland in those times, his mother was a Presbyterian named Jessie, nee Montgomerie, while his father Patrick was the son of Irish immigrants who ran a glass and china shop in Alexandria in the Vale of Leven over the Carman Hill from Cardross. His grandfather Alexander Montgomerie was a well-known hatter in Dumbarton.

The Cronins moved to Helensburgh, but Patrick Cronin contracted tuberculosis and died when his only child was seven. Living in straitened circumstances, Jessie Cronin kept her promise to her husband to raise their child as a Roman Catholic, even after they were forced to move in with her parents in Dumbarton.

That move was a turning point for the young Cronin. "I had a miserable boyhood," he said in an interview in 1964. "I was an unwanted child and we were very poor." Yet he would later say: "Although I have travelled the world over, I must say in all sincerity that my heart belongs to Dumbarton." He also was a lifelong supporter of Dumbarton FC, writing a letter to the Sons when they won promotion to Scotland's top league in 1972.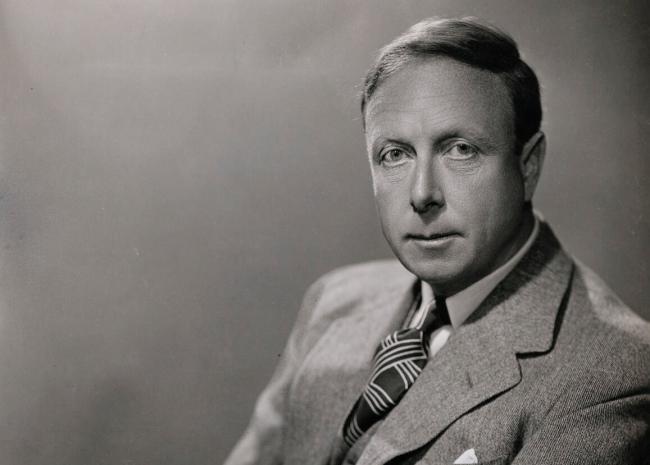 AJ Cronin


He was perhaps exaggerating his early circumstances, but living with the Montgomeries he was able to attend both Dumbarton Academy and later St Aloysius College, the Jesuit-run school in Glasgow, after the family moved to Yorkhill and his mother became a public health inspector in the city.

He excelled at sport – he played golf all his life – and was noted as a gifted student who won prizes for his essays.

Cronin considered both the Catholic priesthood and a career in medicine and plumped for the latter, winning a Carnegie Scholarship to study medicine at Glasgow University from 1914. He spent two years on active service in the Royal Naval Reserve before returning to university and graduating MB Chb with honours in 1919.

Further qualifications were earned, notably a Diploma in Public Health and he became an MD in 1925. He also married a fellow doctor Agnes Mary Gibson in 1921 and they would go on to have three sons, Patrick, a professor of medicine, Andrew and Vincent, who became a noted biographer.

By that time he had already been a practising doctor, first in Garelochhead and then at Tredegar in South Wales, a mining community. He became a medical inspector of mines and wrote several reports on the unhealthy conditions in and around coal pits.

From 1926 to 1930 he moved to London and practised first in Harley Street and then Notting Hill. He was then diagnosed with a duodenal ulcer and ordered to rest in the countryside for six months. Cronin went back to Scotland to Dalchenna Farm by Loch Fyne. Looking to fill his time, he wrote his first novel, Hatter's Castle, drawing heavily on his days in Dumbarton – the town in the book is called Levenford.

Agnes Cronin chose a publisher at random and sent off the manuscript to Gollancz. It was a powerful novel for the time, and sold quickly, allowing Cronin to retire from medicine and take up full-time writing.

With his background in mining and medicine, Cronin's next great success combined both these subjects, The Stars Look Down being set in the North East of England. But it was The Citadel, published in 1937, which caused a sensation. It was a devastating critique of Britain's health service at the time, and the British Medical Association took umbrage at his depictions.

Cronin replied: "The horrors and inequities detailed in the story I have personally witnessed. This is not an attack against individuals, but against a system." Campaigners for the formation of the NHS often quoted The Citadel in their cause and many doctors privately sided with Cronin against the BMA.

Several of his books were filmed and Cronin relocated his family to the USA where he took up screenwriting, his best known novel of that period The Keys of the Kingdom becoming a major hit for Gregory Peck.

He was becoming very wealthy, hence the move into tax exile in Switzerland, though he maintained: "I don't care about money. It doesn't interest me at all. When I was young and wanting to get on I felt differently. But now when they ring me up and tell me that they have sold some right for so many thousands I don't pay much attention."

He was one of the first writers to work on television dramas, but by the early 1960s his output began to fade and not for the first time his reputation was attacked by literary critics.

He was clearly out of tune with other authors of the time, saying: "I think there are very few giants. All the good writers are being swept away in a melancholic, oppressive and depressive philosophy. They don't seem to have the stimulation of – I won't say the Christian ethic – but they seem to have no light to guide them.''

Cronin effectively retired to Switzerland for the last 25 years of his life, ironically enjoying his biggest success in Scotland and the rest of Britain with the television adaptation of his Country Doctor stories which became Dr Finlay's Casebook.

Though he claimed to have lost his Catholic faith while a young man, after his death from acute bronchitis on January 6, 1981, he was buried after a service in the Catholic church at Vevey near his home.