La Nina Peaks But Australian Rains Forecast to Continue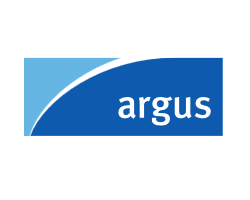 By Jo Clarke

January 5, 2021 - The 2020-21 La Nina weather event has likely peaked, but Australia's Bureau of Meteorology (BoM) still expects above average rainfall associated with it to persist until at least the end of March in the country's key coal-producing regions and some LNG operations on the east coast.

The BoM and other international weather modellers suggest that this La Nina event is likely to ease in the coming weeks and return to neutral conditions in March or April. But the effects of the La Nina, combined with a strong Southern Annular Mode, are likely to lead to high rainfall and flooding events across Queensland's Bowen basin that produces much of the state's high-grade coking coal and the Hunter valley thermal coal region in New South Wales (NSW).

There is a more than 80pc chance of more than average rainfall during January-March across much of the Bowen basin and Hunter valley, as well as at all the key coal export ports in Queensland and at Newcastle port in NSW, according to the BoM. This includes the Queensland port of Gladstone, which contains three LNG export ventures and the coal-bed methane (CBM) gas fields that supply feedstock for these LNG plants.

The BoM has also forecast an above average number of cyclones will develop offshore Australia during November-April in Queensland, Western Australia and the Northern Territory.

Cyclone Imogen, the first for 2021, crossed into Queensland this week. It stayed to the north of the key coal regions, although heavy rain is expected in the northern Bowen basin in its wake.

High rainfall often leads to flooding that can inundate coal mines and CBM wells, as well as cause significant damage to rail lines, particularly if the substrate or bridges are washed away.

The last major La Nina period was in 2010-12 when flooding in late 2010 and early 2011 caused several coal mining firms to declare force majeure in early December, which stayed in place into February. The effect was most pronounced in hard and semi-soft coking coal exports, although thermal coal export growth also slowed over the period before it rebounded strongly in 2012-13.

Disruption to Australian coking coal shipments could have a pronounced effect on prices, which have fallen to $104/t fob Queensland for premium hard coking coal from $136/t at the start of October following an informal Chinese ban on Australian coal imports.

The ban has reduced Australian exports to China, although sales to China were much higher in the first half of the year than in previous years. Many nations are trying to boost their economies through a series of steel-intensive infrastructure projects. Many steel-producing countries such as Japan, South Korea and India, imported significantly less coking coal in 2020 than in previous years.