China's Coking Coal Premium More Than $100/t Above FOB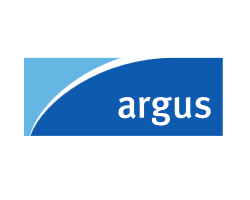 By Dylan Wong, Parvin Chong and Chris Newman
January 6, 2021 - Chinese coking coal prices have risen to more than $100/t above Australian export prices for the first time as China's informal ban on Australian imports lifts demand for other tier one options, Canadian and US coal.
The cfr China premium hard coking coal index rose by $6.50/t to $208/t cfr China today on following two deals, to put it $104.15/t higher than the fob Australia premium hard coking coal index at $103.85/t fob Australia.
Deals were reported for Canadian Raven coal sold at $211/t cfr China and US Blue Creek No.7 coal sold at $209/t cfr China. Blue Creek had been offered at $209/t yesterday.
Beijing informally banned imports of Australian coals in October after relations with Canberra deteriorated over its support for an investigation into the origins of the Covid-19 outbreak.
Beijing has signalled to mills that the ban was unrelated to quotas, and some traders and mill buyers anticipate that the ban may not be lifted in 2021.
China's domestic coking coal mines supply it with 90pc of its coking coal used to make metallurgical coke for steelmaking. Australian imports fell by 90pc in November from a year earlier, lowering the month's seaborne imports by 64pc to 1.2mn t. Mongolian overland shipments have not been able to fill the gap, falling in November and in the first 11 months of 2020.
China imported around 5mn t of Canadian and US coking coal in January-November, a fraction of the 35mn t imported from Australia over the same period.
Spot availability is limited for US and Canadian coal, as much of the volumes are locked into the long-term contacts, Chinese market participants said,
Most market participants agreed that US and Canadian coal would continue to face upward price pressure, given limited options for the premium low-volatile segment in absence of Australian coal.
Tight coking coal import supply is a factor driving up costs for Chinese domestic coking coal, metallurgical coke and iron ore.
Chinese met coke producers this week are pushing through their 12th price increase in recent months supply remain tights until more replacement capacity comes on line in the second quarter of 2021. China's most active met coke futures contract rose by 104 yuan/t ($16/t), or 3.6pc, to Yn2,991.50/t today.
Iron ore prices rose in China's portside markets and seaborne trade today for higher-grade ores that require less coke in the blast furnace. The Argus 65pc iron ore fines index rose by $3.45/dry metric tonne (dmt) to $184.95/dmt cfr Qingdao and the Argus ICX 62pc fines index rose by $2.10/dmt to $167.40/dmt.
"Expensive met coke prices made mills buy high-grade iron ore for cost savings [today]," a Shandong mill buyer said.
Premium hard coking coal cfr China to fob Australia differential
$/t