Atlantic Coking Coal: Low-Vol Demand Stays Strong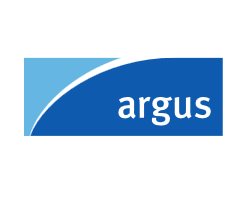 January 6, 2021 - US coking coal prices have held firm at the start of this year, driven by continued demand from Chinese mills and their willingness to pay a premium to secure limited US and Canadian low-volatile material as restrictions on Australian coals look likely to stay in place.

The Argus assessed fob Hampton Roads price for low-volatile coking coal rose by $3/t to $149.50/t today, driven by Chinese mills continuing to seek out Atlantic alternatives to Australian coals, in particular established brands. The high-volatile A assessment held firm at $140/t after prices jumped by $7.50/t just before the end of last year. The high-volatile B price increased by $2/t today to $121/t, supported by growing bullishness among suppliers and healthy demand in Europe and South America for the first half of this year.

Growing expectations that the Chinese government will extend restrictions on Australian coal for the rest of 2021 have boosted Chinese cfr prices, backed by sales of US and Canadian coals. Established brands are commanding a premium despite being of lower quality compared with Australian premium low-volatile coals, but these recent deals are likely to be concluded between traders anticipating a further surge in prices, market participants said.

Earlier this week, a cargo of February-loading Canadian Raven coal was heard to have traded at $211/t cfr China, while a February-loading cargo of Blue Creek No 7 was heard to have sold at $209/t cfr China, likely by a trader. These increases mean the arbitrage with Chinese domestic coals is narrowing quickly, a market participant said. Demand in China is expected to be robust in the run-up the Lunar New Year holiday in mid-February and will further support prices.

Spot buying in Europe is expected to cautiously pick up, with mills starting to look as far as the second quarter as several US miners indicate low availability for the first quarter. But market activity is still being slow to restart after the holidays. The delivered Rotterdam price is up by $3.25/t on the week to $164/t on the back of higher US low-volatile coal prices. But spot demand from European mills for US coals is naturally muted, with any requirement expected to be met with cheaper Australia premium low-volatile material.

The overall market strength is also expected to boost price expectations from Colombian suppliers in discussions for first-quarter shipments. The Colombian mid-volatile price is assessed at $112.50/t today, up by $2.50/t from a week earlier.