Muted Coal Recovery in 2021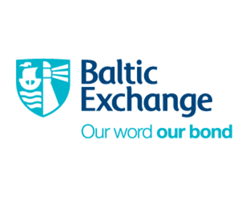 January 9, 2021 - Coal carriers can look forward to a 26m-tonne increase in movements of the black rock by sea this year, although that increase springs off the lower baseline of pandemic-struck 2020.

Statistics from global energy analyst IEA put 2020 trade volumes at a 10% retraction, equivalent to around 150m tonnes – the largest drop ever – with seaborne coal trade hardest hit. In that context, the additional 26m tonnes predicted for 2021 is worthy of little celebration.

"The Covid-19 crisis has completely reshaped global coal markets. Before the pandemic, we expected a small rebound in coal demand in 2020, but we have since witnessed the largest drop in coal consumption since the Second World War," said Keisuke Sadamori, the IEA's director of energy markets and security. "The decline would have been even steeper without the strong economic rebound in China – the world's largest coal consumer – in the second half of the year."

All this comes on the top of a bumper year for global coal trade in 2019, when it reached its highest ever volume at 1,445m tonnes, a 0.8% increase from the previous year, with the vast majority of coal traded in 2019 – 92% and 1,331m tonnes – moved by sea. Countering this, exports in 2021 are expected to reach 1,323m tonnes this year. "This means that export volumes will remain well below the pre-Covid volumes," said the IEA.

"Short-Lived" Rebound

In terms of demand, a rebound is expected this year, and while it is forecast to be "short-lived" there is "little sign that the world's coal consumption is set to decline substantially in the coming years", said the IEA. If the world economy recovers, global coal demand is expected to rise 2.6% in 2021. China, India and Southeast Asian economies account for most of the growth, but there could be surprise increases in coal consumption for the US and Europe – their first demand rises in nearly a decade.

"However, global coal demand in 2021 is still forecast to remain below 2019 levels and could be even lower if the report's assumptions for the economic recovery, electricity demand or natural gas prices are not met," cautioned the IEA.

The "short-lived" refers to the forecast that coal use will flatten out by 2025 at around 7.4 billion tonnes – although the IEA acknowledges that its 2025 forecast will need to be reviewed following the release of the Chinese government's 14th Five-Year Plan. "Renewables are on track to surpass coal as the largest source of electricity in the world by 2025. And by that time, natural gas will likely have taken over coal as the second largest source of primary energy after oil," said Sadamori.

The IEA expects the future of coal will largely be decided in Asia. China and India currently account for 65% of global coal demand, which rises to 75% if Japan, Korea, Taiwan and Southeast Asia are included. By 2025, ASEAN will become the third-largest coal-consuming region, surpassing the US and the EU.

Changing Trade Patterns

In its Coal 2020 report, released mid-December, the IEA also notes that the patterns of the international thermal coal trade are shifting. Traditionally, trade was characterised by two geographic basins: the Pacific Basin, where Japan and Korea were the top importers; and the Atlantic Basin, where European countries imported most of the traded coal. South Africa, and to a much lesser extent Russia, linked the two basins in coal trade. "This no longer portrays international coal trade patterns, as the Atlantic market has separated from Asian market," says the IEA. "For instance, in 2019, the volume of coal imports in India were almost double EU import quantities, a clear indicator of a shift to Asia and the waning of Europe in international coal markets."

For the US, a brief surge in demand brought about by higher natural gas prices and an expected pickup in coal demand this year does not materially improve the medium term prospects for coal. The IEA points out that big US mining companies are increasingly shifting away from thermal coal for power generation and focusing on metallurgical coal for iron and steel production, changing the demand pattern.

Another factor driving 2021 uncertainty is lower imports of Australian coal by China. In mid-December, China appeared to formalise what had been an unofficial ban on Australian coal exports. Wood Mackenzie noted that the action had been "implemented very effectively", with total coal export volumes down to 0.4m tonnes in November 2020, from a usual range of between 6m and 10m tonnes a month. Australia has asked Beijing to clarify the situation and has warned that China would be breaching its commitments under WTO membership and in relation to the free trade agreements signed between the two nations if it has ordered its state-owned enterprises to boycott Australian coal, as state media reported in December.

Bringing together all the variables on the international coal trade, the IEA still forecasts a recovery this year, but is less optimistic about medium-term prospects. It is particularly edgy about the evolution of Chinese import policies and developments in India's indigenous thermal coal production, questioning how those developments will impact future coal trade.