CONSOL Hoping to Build Coal-Fired Plant With Zero Emissions
By Rick Shrum

January 9, 2021 - Coal-fired power plants are out of style – environmentally and operationally.

Or are they? CONSOL Energy Inc. doesn't believe so.

At a time when coal-fired facilities are diminishing in number, the Pennsylvania-based energy company has ambitious plans to construct one at or near its mining complex in Washington and Greene counties. And while coal has often been denounced as a notorious fossil fuel, a producer of climate-warming carbon emissions, CONSOL is viewing the resource as an ally that could be used at a plant that would result in zero carbon emissions – even negative emissions.

The project may not reach fruition, but CONSOL – whose coal roots were sown in 1864, during the Civil War – is proceeding. If all goes well, the company hopes to have the plant operating in 2028.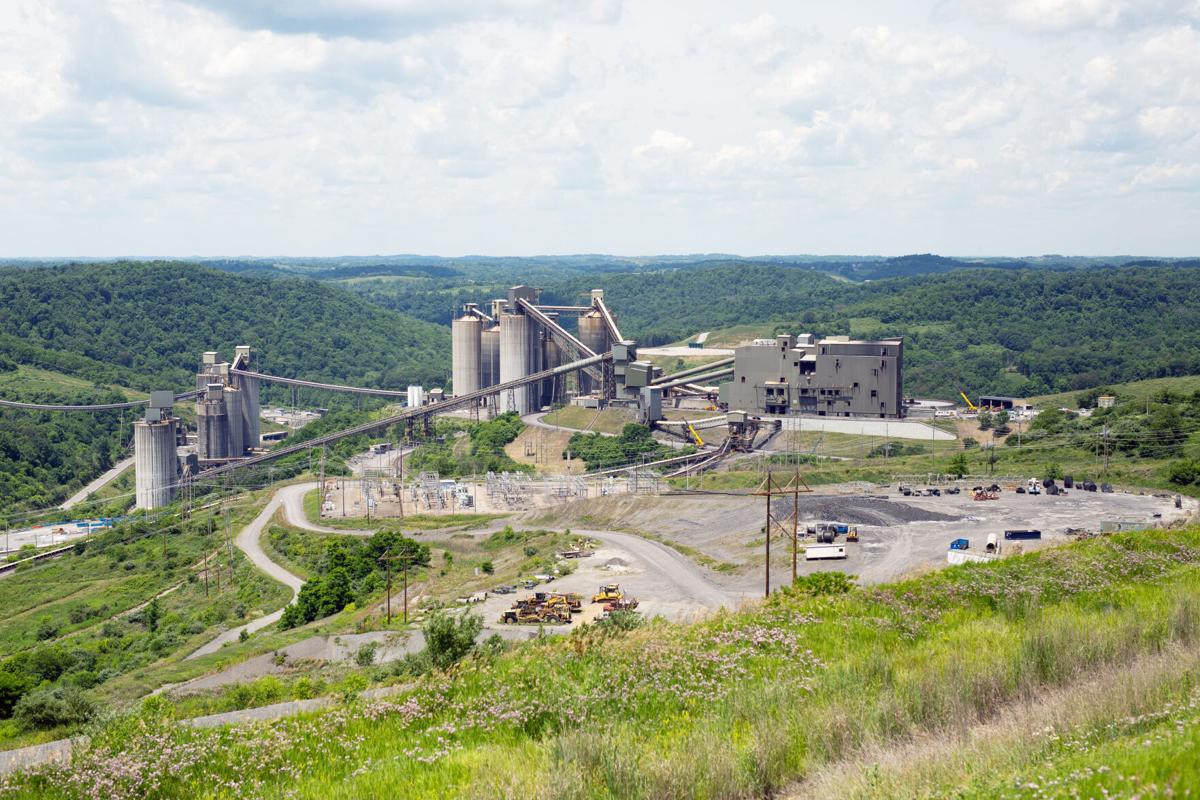 The Bailey prep plant is part of CONSOL Energy's Pennsylvania Mining Complex.

Photo: CONSOL Energy


"This is different from the standard coal-fired facility," said Jacquie Fidler, the firm's vice president of Environmental and Regulatory Affairs. "We envision the coal-fired power plant of the future to be commercially viable because of environmental performance."

Zachery Smith, spokesman for CONSOL Energy, said wet waste coal from its mining complex would be the primary fuel at this plant. Emissions also would be captured at the facility, whose development could spark construction of an underground hub to store carbon dioxide.

Smith said the company is looking at "five potential sites" for the power plant: four in Greene County, including the complex, and one in West Virginia, along the Ohio River south of Moundsville.

"This plant would have near zero carbon emissions and be equipped with carbon capture capability," Fidler said.

Building the 300-megawatt facility at or near the complex, the largest underground coal mining operation in North America, could have multiple benefits, she said. Wet waste coal, from the site, would be a "low or no-cost fuel source for the plant. We also could incorporate other initiatives. This may be a way to integrate waste water recycling we already have at the plant.

"One of our goals is to minimize waste and limit our footprint," she said.

Consol's project was one of four selected through the federal Coal FIRST initiative. That initiative, according to the Department of Energy, is designed to develop "the coal plant of the future ... to be fueled by coal, natural gas, biomass (chopped-up vegetation) and waste plastics and incorporate carbon capture, utilization and storage technologies."

"The result (with 10% bio-energy)," Fidler said, "would be net negative CO2 emissions."

During a late October appearance at DOE's National Energy Technology Laboratory in South Park, Energy secretary Dan Brouillette announced those four projects would share $80 million in federal funding.

CONSOL Energy's endeavor is in the third and final phase, but is years from completion. The company was one of 13 initial participants selected to conduct broad-based design studies during phase I. The second phase included seven participants.

Phase III, including a seed study with the four finalists, began this month and is targeted to run until mid-2023. Fidler said the company hopes to begin construction in 2024 and commission the plant in 2028.

NETL is managing the four Coal FIRST projects.

John Rockey, a technology manager based at the lab's Morgantown, W.Va., campus, said NETL has worked with CONSOL for a couple of years on this project, vetting ideas, gathering information on costs and attempting to draw investors. He said the company's proposed plant "can take more CO2 than is emitted" – thus negative emissions.

"Coal is the most prevalent energy resource in the United States," Rockey said. "We have to find ways to continue using it. The nation needs that and it would be a benefit to the coal industry.

"I think it's important to know that we can make coal as clean as we want," he said. "But the trade off is cost. Coal can be very clean."

This is an ambitious undertaking by Consol, a meticulous project that will take time and ultimately may not work, but one that is promising.

"We recognize the challenges," Smith said, "but we're certainly committed to devote resources. This is the type of technology we have to look for. Demonstrating that carbon capture and sequestration works at a coal plant would be a great stride."