Well-Known Mining Machinery Materials Manager, Dan Almond, Passes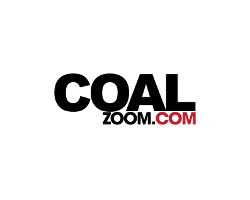 January 9, 2021 - Dan Almond, well-known mining machinery manufacturer materials manager has passed. Born April 23, 1948, formerly of Beckley, WV, Dan died January 6, 2021, at Brookdale Assisted Living Facility in Tennessee. He was the son to the late Levi "Al" Almond and Arna Mae Wilcox Almond. He was married to the late Linda Darnell Morgan and the late Peggy Ann Willis. He is survived by his brother Ed Almond (Donna) of Beaver; children Kim Schiltz of Charlotte, NC; Heather Goldburg of Fredricksburg, VA; and Danny Almond Jr. (Christy) of Johnson City, TN; and was blessed with three grandchildren: Matthew, Danny III, and Christian.

Dan grew up in Daniels, WV, and was highly involved in boy scouts and 4H. He noted a knack for fixing things from an early age as well as working on cars, and graduated from Shady Spring High School. Dan served as a member of the West Virginia Army National Guard from 1966-1972. He received a bachelor's degree from Virginia Intermont College in 1992. His first professional job was at Poly Scientific in Blacksburg, Va, and he later worked over 40 years in materials management for American Longwall, Joy Mining Machinery, EIMCO, Phillips Machine Service, and Heritage Equipment among others. During his professional life, Dan loved traveling around the world including Canada, Finland, Romania, Germany, Netherlands, France, Sweden, and China.

"Dan served a whole host of mining machinery manufacturers in the important roles of both purchasing manager and materials management," said Bill Reid, former president of American Longwall of Abingdon, Va. "He was well-respected in the industry and brought hard work, professionalism and loyalty wherever he went. Dan was a wonderful guy with a great sense of humor and had many friends, all who will miss him. During the last few years, his health deteriorated but he made every effort to try to remain in touch with his friends in the industry that he loved. Thank you, Dan, for your friendship. Rest in Peace!"

Dan always had a passion for his family, Coke, and Pontiacs. He often enjoyed camping outdoors and boating at Bluestone and Summersville lakes, as well as getting away to the beach. In his spare time, Dan loved watching soccer games and all WVU sports teams. He was particularly proud of watching his son play soccer and his three grandchildren play sports as well as exceling in school. He always enjoyed being around people and could start a conversation with just about anyone he came in contact with.
The family would like to thank the nurses and staff at Brookdale Assisted Living and Amedisys Hospice Care for their compassion and benevolence in taking care of Dan over the last three months.

A celebration of Dan's life will be conducted at 2:00PM Sunday, January 10, 2021 at Rose and Quesenberry Peace Chapel in Beckley with Minister Jordan Legg and Rev. John Almond officiating. Burial will follow at Blue Ridge Memorial Gardens in Prosperity, WV. Family members will serve as pallbearers. Friends and family may visit from noon till time of service at the funeral home. Facial coverings and social distancing will be observed as mandated by the Governor of the State of WV.

Private online condolences, floral tributes, and other expressions of sympathy may be directed to the family via our guestbook at www.roseandquesenberry.net. Arrangements are by Rose and Quesenberry Funeral Home, 1901 South Kanawha Street, Beckley, WV.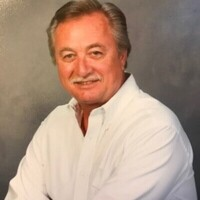 Dan Almond