Backed by Big Oil, Manchin Holds the Keys to Dems' Climate Agenda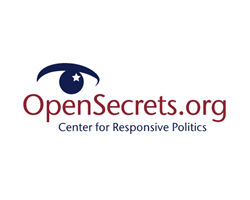 By Alyce McFadden

January 12, 2021 - With two wins in Senate runoff elections in Georgia, Democrats will now hold a slim majority in the upper chamber, where 50 senators caucus with the party and Vice President-elect Kamala Harris will vote with Democrats in the event of a tie. The razor thin majority will grant centrist Democrats decisive power on a range of issues including climate change, which Democrats hope to tackle in the first months of President-elect Joe Biden's administration.

All eyes are on one such Democrat, Sen. Joe Manchin (W.Va.). As the current ranking member and incoming chairman of the Senate Energy and Natural Resources Committee, Manchin is poised to play a pivotal role in determining the fate of Biden's climate agenda.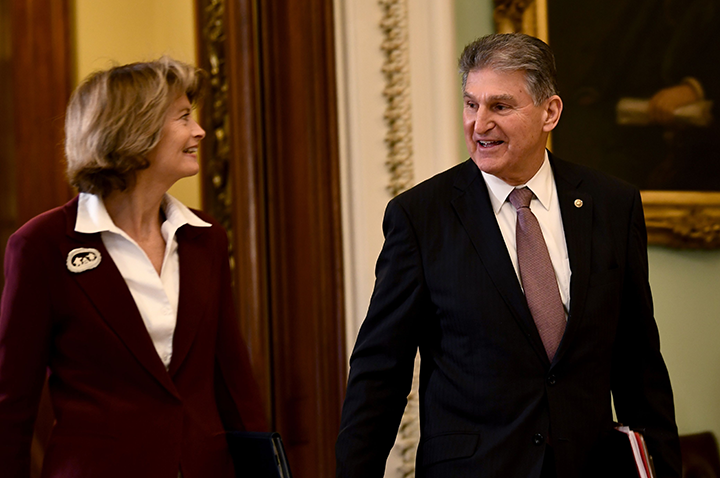 US Senators Lisa Murkowski and Joe Manchin
Photo: Brendan Smialowski/AFP via Getty


In the first years of the Biden administration, Manchin will balance pressure from Democrats to his left, with the electoral necessity of appeasing conservative West Virginia voters and campaign donors, which include influential PACs from the oil, natural gas, electric and mining industries.

Manchin is already pushing back against party leadership. The Washington Post reported Friday that Manchin declined to say whether or not he would vote for a bill granting every American $2,000 stimulus checks, and would instead prioritize COVID-19 vaccinations, just days after Senate Majority Leader Chuck Schumer (D-N.Y.) pledged that green-lighting such legislation would be his top priority once Georgia Sens. Raphael Warnock and John Ossoff are officially seated.

Democrats' efforts to pass legislation to realize Biden's "clean energy revolution" may come down to their ability to win Manchin's deciding vote. If he is selected as chair of the Energy and Natural Resources Committee, Manchin will play an even more decisive role in shaping the climate policies that define the Biden administration. Biden campaigned on a commitment to getting the U.S. to net-zero carbon emissions by 2050 and re-entering the Paris Agreement on Climate Change.

The energy sector, and coal mining in particular, dominates West Virginia's economy, which has struggled to keep pace with changing energy demands for decades. In 2020, the state went for President Donald Trump by a 38-point margin.

If Manchin runs for re-election in 2024, he will likely face challenges both from the right and from his left, as some progressive Democrats hope to replace him with one of their own. His primary campaign has already begun fundraising and clocked in with roughly $638,000 through the end of September.

Much of that cash came from PACs affiliated with oil and natural gas companies including Valero Energy Corporation, National Fuel Gas Company and DTE Energy, which have long supported Manchin's political career.

Since 2010, the American Gas Association's PAC has donated $15,000 to Manchin according to the FEC. In the same time frame, Exxon Mobil's corporate PAC contributed $12,500 and the American Petroleum Institute contributed $10,000. PACs and individuals affiliated with FirstEnergy Corp are together one of Manchin's biggest contributors, and have given the senator $147,950 since 2009. The American Chemistry Council, whose members include companies like Shell and Exxon, spent $200,000 to support Manchin in his 2018 campaign.

Manchin has received more support from the mining industry, which employs 2 percent of West Virginia's workforce, more than any other Democratic lawmaker. Only two industries — securities and investment and lawyers and law firms — contributed more to Manchin throughout his career. The West Virginia Democrat was also the top recipient of contributions from the United Mine Workers of America PAC, the country's largest labor organization for miners in 2020. In 2018, the union spent more than $418,000 to support Manchin's re-election campaign.

Historically, Manchin has successfully tread a middle path on climate policy, opposing some proposed deals, like the Obama-era cap and trade legislation, while supporting others. Any new legislation will likely have to include protections for energy workers in order to win Manchin's vote.

Sen. Lisa Murkowski (R-Alaska), a long-time ally and personal friend of Manchin, will be another influential player in Biden-era climate negotiations. Murkowski is reportedly weighing a defection from the party in the wake of the Jan. 6 mob of Trump supporters who broke into the Capitol, though she clarified that she is not considering joining the Democratic party.

The oil and gas industry gives more to Murkowski than any other industry. As the current chairwoman of the Senate Energy and Natural Resources Committee, her approach to climate policy has been similar to Manchin's. In February 2020, Murkowski and Manchin co-sponsored a renewable energy bill.

The legislation emphasizes workforce development and investments in innovations like carbon capture technology and advanced battery storage. The proposed bill received support from advocates on both sides of the climate debate, including the Nature Conservancy, the American Gas Association, the Environmental Defense Fund and the National Association of Manufacturers, but ultimately died on the Senate floor.