EPA to Curb Future GHG Regulations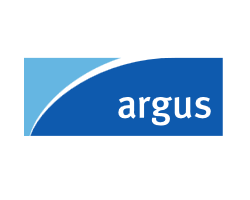 By Michael Ball

January 13, 2021 - The US Environmental Protection Agency (EPA) today moved to effectively prohibit future regulation of greenhouse gas (GHG) emissions from refineries, oil and gas production and most other industrial sources under the Clean Air Act.

EPA finalized a determination that it should regulate emissions from power plants, but in doing so made it more difficult to set similar limits for other sources of GHGs. The agency's new "significant contribution finding" (SCF) says it will only regulate GHG emissions from a source category that accounts for at least 3pc of total US emissions.

By EPA's own numbers that means only power plants, which make up 25pc of US emissions, can be subject to GHG limits under the Clean Air Act provisions for setting new source performance standards (NSPS) for stationary sources. The next largest category is oil and gas production, which accounts for just under 3pc of US GHG emissions, while refineries fall between 2.5-3pc of emissions, according to the EPA rule.

EPA said the rule is meant to provide regulatory certainty and ensure the agency acts in a consistent manner when deciding to set NSPS limits.

"This action adheres to the specific requirement laid out in the Clean Air Act and ensures covered entities, such as power plants and other large-scale manufacturers, are provided a clear view of regulatory requirements and expectations," EPA administrator Andrew Wheeler said.

While the rule applies to setting standards for new facilities, it effectively blocks similar regulations for existing ones. The NSPS provisions of the Clean Air Act require EPA to first set limits for new facilities before it can move on to set similar standards for existing ones.

Environmental groups were quick to jump on the agency's action as a "last minute" effort to help industry avoid regulation before President Donald Trump leaves office next week.

"In the Trump administration's latest midnight regulatory gift to polluters, the EPA is perverting the Clean Air Act to ensure that no industry other than the power sector ever has to cut its climate pollution. EPA cannot simply declare by fiat, contrary to the science, that every other industry is too small to matter," said David Doniger, senior strategic director of the Climate & Clean Energy program at the Natural Resources Defense Council.

The American Petroleum Institute (API) said it is reviewing the rule.

"Our focus remains on working with the Biden administration to advance sound policies that build on industry progress in addressing the risks of climate change and reducing greenhouse gas emissions while maintaining access to affordable, reliable energy," API senior vice president of policy, economics and regulatory affairs Frank Macchiarola said.

The rule is likely to be rescinded by the incoming administration of president-elect Joe Biden, who has vowed to step up US efforts to address climate change, including through the Clean Air Act.

EPA did not respond to a request for additional comment on its reasoning for its SCF rule. The version of the rule to be published in the Federal Register tomorrow says the agency found that 3pc provides a "natural breakpoint" between source categories and that setting a lower bar would only lead to a "relatively modest increase in the stationary source emissions" that would be regulated.

EPA said it issued the finding for power plants in response to a 2018 proposal to relax CO2 limits for new power plants that the agency set under former president Barack Obama. But today's action does not address those limits, which apply to new or modified coal-fired power plants.