U.S. Coal Industry is Ready for Recovery, Says NMA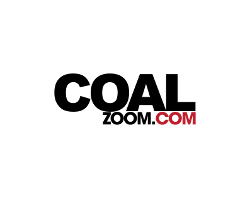 January 13, 2021 - "The U.S. coal industry and coal communities are ready to provide the foundation for the recovery," said Rich Nolan, President and CEO, National Mining Association (NMA) in addressing the 48th Annual West Virginia Mining Symposium presented yesterday by the West Virginia Coal Association in Charleston, WV.

"There is reason for optimism with near term markets improving. We have reason to believe there's light at the end of this pandemic. Economic recovery will come and with it – new electricity and steel demand," said Nolan.

Nolan referred to the siege on the US Capital and said everyone shared the sorrow over the loss of life and the damage caused to not only the Capitol but the foundations of Democracy itself. The NMA office directly across from the capitol remains safely intact.

Congratulating Chris Hamilton as the new President of the West Virginia Coal Association, Nolan offered thanks and best wishes to Bill Rainey on his retirement. Bill's leadership was a tremendous resource across the coal industry.

There are some positive signs on the horizon, according to Nolan. The vaccines have been rolled out and the current coal market forecasts for 2021 offers some welcome news. Energy Ventures Analysis agrees with the U.S. Energy Information Administration that coal demand will be up this year. Perhaps not reaching demand levels in 2019 but offering a rebound.

Global economic recovery is expected to drive 2021 demand growth for coal and all commodities. Natural gas prices are moving up with LNG terminals at near full capacity. LNG prices in Asia have skyrocketed, increasing coal's competitiveness. Cold weather in Asia, coupled with the China-Australia trade dispute, labor issues in Colombia, and higher LNG prices, all point to improving markets for U.S. coal.

In addition, domestic met coal demand is improving as more steel plants restart with rising coke plant utilization. And new blast furnaces coming online in India, Indonesia and Vietnam will drive future overseas demand. Met prices are expected to rise.

For NMA, just as in 2020, the focus is to pursue an agenda that encourages a competitive environment for U.S. thermal and met coal, better recognition of the value provided by coal power and more efficient access for coal to global markets.

After four years on offense, achieving these goals will require a bipartisan, nimble approach with the incoming administration and the Congress. Some friends from the Obama years will no doubt return, and NMA looks forward to educating the new Biden team on the essential value of coal.

With the help of those in this room and the WV Congressional delegation, there will be bipartisan opportunities to press the industry's shared agenda.


Crafting an infrastructure recovery package built on met-coal based steel

New fair-trade deals for coal exports

Opportunities to advance coal-based energy technologies to address climate and coal to products research

Addressing the influence of alternative energy subsidies in the electricity markets




Nolan highlighted some of the key advancements of the past few years that have given the coal industry some flexibility to weather this current time. Some of those important efforts included:


Replacing WOTUS with the Navigable Waters Protection Rule

Overhauling NEPA - National Environmental Policy Act

Removing State Subsides from the PJM capacity market

Revising OSM's INE-35

Pushing for advance mine safety technology approvals with MSHA

And - driving support against discriminatory-fossil lending and insurance policies


Going forward, the new narrow margins in Congress are going to require compromise and that compromise is going to go through the offices of Congressmen and Senators from West Virginia who understand the importance and value of the coal industry, and are going to work to see that coal and coal communities continue to have a place in the nation's energy solution.

"Working with them and with other allies across the county, we expect to be able to effectively engage not just on coal technology and on DOE's CoalFirst program but on coal to materials as well as met-coal in producing the steel for the upcoming infrastructure stimulus," said Nolan.

The bipartisan push for economic stimulus will indeed be part of Biden's focus and NMA is ready to work to ensure that it's American mines and American miners provide the fuel and materials to aid in any stimulus and jobs-based recovery.

There is also an opportunity to share in the push for electrification of the economy. The drive for electric vehicles is heating up. The pivot to EVs is going to bring an end to the era of flat electricity demand. The affordable, reliable power and the dispatchable fuel diversity offered by the coal fleet is going to be more important than ever to navigating this electrification era.

Despite the dismissive attitude of some, the baseload retirement crisis is real and it's here. And it's only growing more acute with the nation's coal capacity remaining undervalued. Undervalued by utilities and public service commissions who continue to fail to see the whole picture of the economic value plants – and the coal mines that support them – provide the states and communities they serve.

NMA remains concerned over accelerating plant retirements and the threat posed by a Green New Deal agenda. The damage the Obama administration did to the industry included the cumulative effect of MATS, the CPP and the seemingly endless list of rules that made it more costly and difficult to produce and use coal still reverberates today. Under the Obama administration, coal mining employment plummeted from 134,000 in 2008 to 81,000 when he left in 2016 – nearly a 40 percent decline.

Some have determination to dismantle the industry and they know the determination to ensure that does not happen. The industry has to come together to tell its story and remind any and all who will listen that anti-coal policies not only threaten American consumers but they have far reaching consequences for mining states and local communities. Communities won't be pushed aside or told to snap their fingers and reinvent themselves.

Americans – from both political parties – don't want to pay more for electricity and foot the bill to rapidly upend the electricity mix we have. In polling NMA conducted this fall with 2,000 registered voters, 71% of voters said they were concerned about energy affordability and the costs that will come with a pivot to subsidized renewable energy.

The idea that heavily subsidized intermittent power, produced half the nation away – out of State – can be a better choice for West Virginia consumers whose economy is built upon a foundation provided by the coal communities -- is not reality.

"The facts are in our favor. It's up to us – together – to tell it and make sure policymakers, from the local level to the highest levels of government in Washington, listen," Nolan said adding: "Let me conclude by saying, the nation's energy future runs through West Virginia and together we need to leverage that reality in the months ahead. We certainly have our work cut out for us."