Highly-Respected Mining Executive, Thomas Lien, Passes
February 1, 2021 - The Rocky Mountain Coal Mining Institute (RMCMI) with great sadness has announced the passing of Thomas Lien. Tom joined RMCMI in 1983, was the President of the Board of Directors in 1998, and was award the Life Member designation in 2013. Tom and Mary Olive attended most of the RMCMI conventions, and were loved dearly. The thoughts and prayers of RMCMI are with the Lien family. The obituary is listed below and contributions can be made to the RMCMI Patron Program (scholarship fund) in his honor.
Thomas Jeffrey Lien was born Aug 28, 1941 in St. Paul, Minnesota to Elmer and Elsie (Ackermann) Lien. Growing up, he enjoyed many summers at the family lake house at Elk Lake with his parents and sister, Mary (Price). He graduated from St. Paul Central High School in 1959.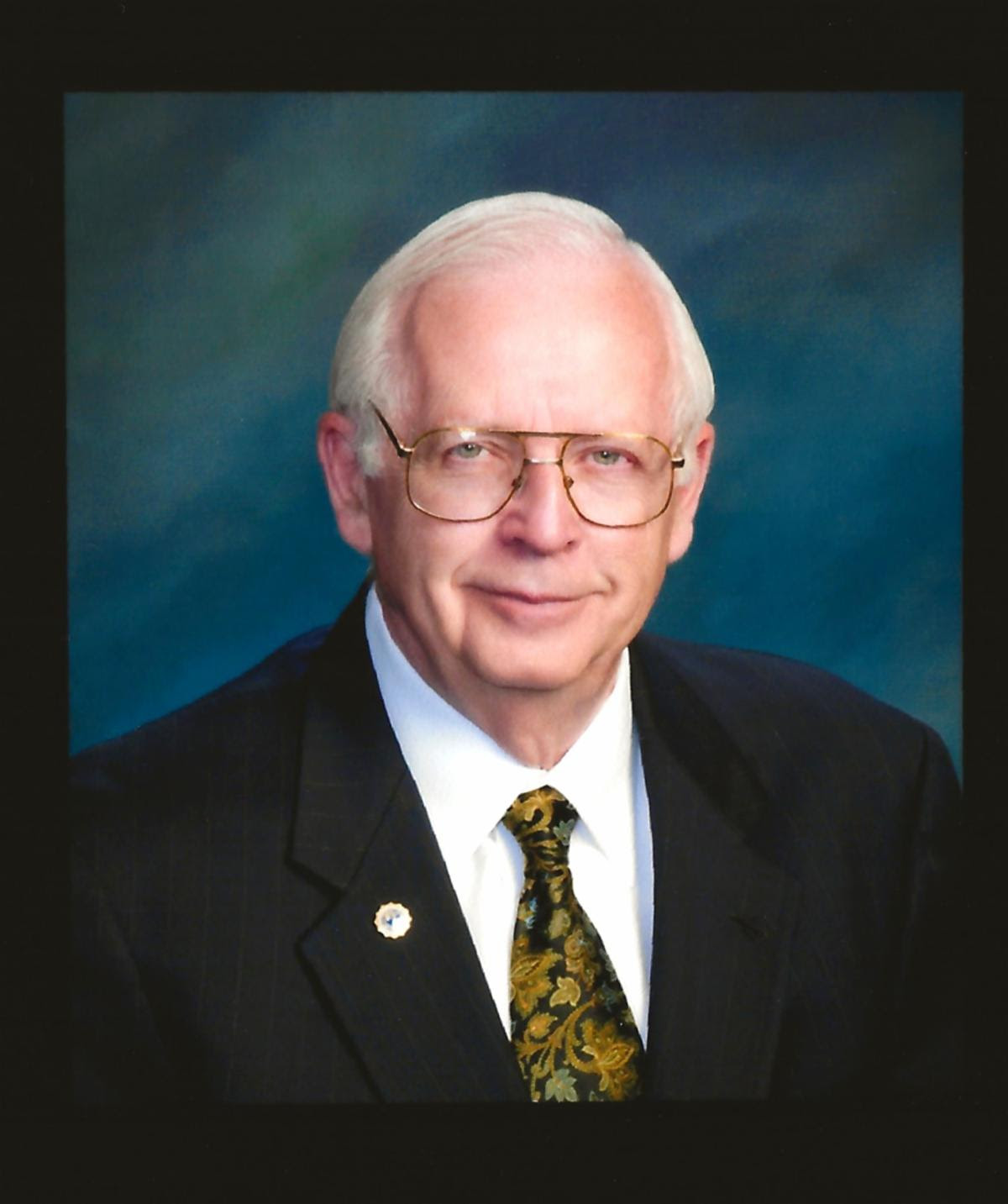 Thomas Lien
Thomas earned a degree in Geological Engineering from the University of Minnesota. It was also during this time that Thomas met another student and the love of his life, Mary Olive, while giving boat rides to guests at a party at the lake house. They were married 3 years later in San Diego, California, a marriage that lasted 54 years. Thomas had a great passion for geology, mining, and metallurgy throughout his life. He followed his chosen career path with precision and passion, working for Kennecott Copper, Kaiser Steel, Mountain States Research and Development, Amax Coal, Cyprus, RAG, and Foundation Coal. His career took him and his family to many locations, from tiny mining camps in the desert to corporate offices in Indianapolis and Denver. However, the bulk of his career and family-life was spent in the northeastern Wyoming town of Gillette.
In his career, Thomas took great pride in receiving the collaborative Sentinels of Safety Award in 1987 and 1989, becoming a Life Member for both the Rocky Mountain Coal Mining Institute and the Society of Mining Engineers of AIME, and receiving distinct recognition of the Howard N. Eavenson Award from the American Institute of Mining, Metallurgical, and Petroleum Engineers. Thomas also served as a past-president of Rocky Mountain Coal Institute (RMCMI), SME section president of AIME, and was known for his expertise in the design and implementation of the development of large surface mines using the truck/shovel method. In this work, he optimized productivity advancements and process management techniques. As a manager and leader in his field, Thomas earned the reputation of directing teams with a high level of honesty, integrity and dignity. In his work-life, Thomas developed many lasting friendships, all of which he cherished the entirety of his life.
Although his position was demanding, requiring late hours and many days away from home, Thomas always found time to take yearly vacations with his family, normally in the form of road trips in the family suburban. As a young child, Thomas' family visited many national parks, a tradition he passed along to his family traveling across the country. Another unique highlight for both Thomas and all four of his children, was the opportunity to work together directly in the summer student program at the mines. This was a fruitful experience for both Thomas and his children and afforded a unique opportunity to gain a deeper understanding of a career that he loved.
Tom was a man of unwavering faith in God. He was an active member of the Episcopal church for the entirety of his life. Starting as an altar boy he later would serve as an acolyte, a lay reader and Eucharistic minister in his adulthood and retirement. The men's group at St. Gabriel's engendered special friendships for Tom, and established a strong sense of community, faith, and solace in his retirement years. Thomas consistently strived to live a life of doing the right thing, being honest, and making the best choices for his family and community. He was preceded in death by his parents Elmer and Elsie (Ackermann) Lien, and his sister Mary (Lien) Price and brother-in-law John Price. Thomas is survived by his wife of 54 years Mary Olive (Chambers), his four children Deirdre (Kurt Page), Siobhan, Maeve, and Jeffrey (Erin Dempsey), and his grandchildren Liam, Gavin, Meredith, Oliver, and Dyson, niece and nephew Michelle Kuehn (Joel Kuehn) and Lee Price, cousins Rose Marie Lien, Cindy Hartmann, and Alice Ann Glenn and many cherished friends.
The funeral will be held at St. Gabriel the Archangel Episcopal Church in Cherry Hills Village on Thursday (2/4) at 10 am. Due to COVID-19 limitations, the services are private, but we will have a live stream for anyone who would like to join us "virtually." The bulletin will be posted, and the live stream can be found here: https://www.youtube.com/channel/UCiOGjFGBiNK4gkrh5jouckg.
In lieu of flowers, please forward any donations to Rocky Mountain Coal Institutes' Patrons Program or St. Gabriel the Archangel.