What Could You Learn in 1 Week? What about 60 Days?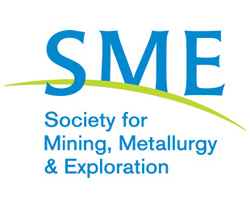 MARCH 1 - MARCH 5, 2021 | VIRTUAL EVENT
What Could You Learn in 1 Week? What about 60 Days?
At the MINEXCHANGE 2021 SME Annual Conference & Expo and CMA 123rd National Western Mining Conference, you'll receive complete access to the entire technical program, not just during the conference, but for 60 days post conference.
Stretch your learning potential at MINEXCHANGE. Explore the complete Technical Program and get ready to dig into everything from critical minerals to health & safety to tailings management.
Plus, plan on connecting at these conference event favorites.

Move Mining
Watch the final competition live and see who wins!

Virtual Expo Floor
Find products and solve problems with leading vendors.

SME Awards Showcase
Celebrate industry excellence and milestones.
Register at smeannualconference.org and get ready for 2 months of learning. Send your whole team to MINEXCHANGE with the group registration rates available online.
---
Thank You to our Influencer Sponsors!
---