Grid Busters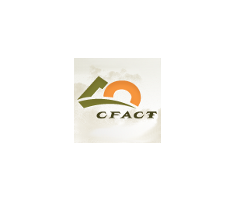 By Craig Rucker

February 9, 2021 - Our vital electric grid is under assault by anti-energy zealots in the Biden Administration.

Ronald Reagan famously quipped about the government's attitude towards the economy: "If it moves, tax it. If it keeps moving, regulate it. And if it stops moving, subsidize it."

When it comes to energy if it works, the Left wants it stopped. Inefficient energy, particularly wind and solar, they want mandated.

Dr. Jay Lehr posted a valuable overview of how our electricity grid functions to CFACT.org.

In a followup, Dr. Lehr explains that reliance on so-called "renewables" is already causing grids to fail.

"This very situation occurred recently in South Australia where the last coal-fired power plant was closed. A storm caused the supply of electricity from wind to suddenly stop. The entire state suffered a 24 hour blackout."

Australia's energy mistakes are being emulated by California, which Biden's team in turn wants to emulate for the nation. Ron Stein explains at CFACT.org that "California has the least reliable electrical power system in the nation. Between 2008 and 2017, California was the leading U.S. state for individual power outages with almost 4,297 blackouts in the ten-year period, more than 2.5 times as many as its closest rival, Texas. Power outages are now commonplace in California."

As Ron Stein further explains, the Green energy policies that are failing California will be far worse in states without California's relatively benign weather. In many states even routine snow storms can easily shut wind and solar down.

America needs abundant, reliable, affordable energy.

On the macro-level, wind and solar are not the answer.