Komatsu Commissions Australia's First Tier 4 Final Ultra-Class Haul Truck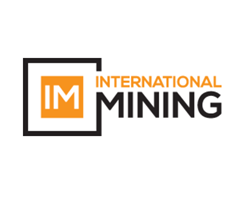 By Daniel Gleeson

February 12, 2021 - In an Australia first, Komatsu has commissioned the inaugural Tier 4 Final version of its 930E-5 ultra-class mining truck in Australia.

The commissioning is part of the company's commitment to designing and manufacturing mining equipment that, it says, advances its corporate social responsibility aims while embracing UN Sustainable Development Goals.

This latest factory-designed emission control technology solution, which meets the most stringent North America and EU emissions regulations, has been adopted by Komatsu Australia to meet a client's specific operational needs, the company said.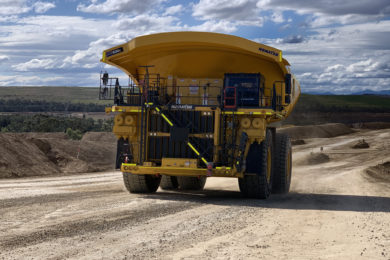 "Komatsu has a strong commitment to environmental best practice, with a continuous focus on reducing our environmental impacts and our carbon footprint," Jason Arthur, Komatsu's National Product Manager – Mining, said.

"Our ongoing research and development efforts include developing new products that significantly reduce fuel consumption as well as greenhouse gas emissions."

Komatsu's Tier 4 Final compliant, 290-t payload 930E-5 incorporates on-board after-treatment system that significantly reduces the Scope 1 emissions produced during the haulage process at mines, the company says.

These emissions are an unavoidable by-product of the high temperature combustion process in the diesel engines that power most mining equipment, Arthur explained.

"This emission reduction technology is an option that now can be incorporated into Komatsu's class leading 930E-5 model," he said. "To achieve this, Komatsu worked with our large horsepower engine partner Cummins to provide a simple, low maintenance solution to meet Tier 4 Final emissions requirements."

The Cummins-sourced engine treats particulate matter in the engine cylinders through an advanced high-pressure fuel injection control system to reduce PM 2.5 by 80% (compared with Tier 2 engine levels). In turn, the nitrogen oxide greenhouse gas emissions are treated out of cylinder through a selective catalytic reduction (SCR) after-treatment process.

This modular SCR system consists of an airless diesel exhaust fluid (DEF) dosing system and features an integrated decomposition chamber with a maintenance strategy that aligns with the life of the engine. The SCR units are contained within the truck's rear-exiting exhaust system.

Komatsu's use of the flow-through exhaust aftertreatment system delivers ultra-low emissions while increasing fuel efficiency without increasing backpressure, according to the company.

Critical engine parameters are monitored by the integrated engine management system to ensure optimised DEF consumption, Arthur said.

Tier 4 emission technology is a small portion of Komatsu's overall emission reduction strategy, with the company continuing to actively invest in research and development projects that focus on reducing customers' Scope 1 emissions and using alternate energy sources, the company said.

In addition to meeting the technology challenges in developing a Tier 4 Final compliant version of the 930E-5, the customer also requested Komatsu provide a truck with significantly lower noise emission levels.

"Our US-based Komatsu Engineering team became intimately involved and created a factory-engineered sound suppression solution that would meet our customer's requirements," Arthur said. "These factory-designed sound treatments more than halved the standard truck's emitted sound power levels, resulting in a target sound power level of less than 113 dBA.

"Successfully achieving these sound levels was a very challenging undertaking for a large mining truck powered by an engine with an output of 2,700 hp (2,014 kW)."