Australia's Whitehaven Coal Optimistic for January-June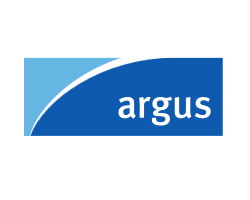 By Jo Clarke

February 17, 2021 - Australian producer Whitehaven Coal expects a profitable January-June after slipping to a loss in July-December, with high-grade thermal coal in short supply and coal loading problems at the Newcastle coal terminal under control.

The firm is experiencing strong demand for its thermal coal, with trade flows having settled down following the disruption caused by Beijing's ban on imports of Australian coal, chief executive Paul Flynn said. "High CV coal is in very short supply and I note that you can't really get hold of it at the moment on the spot market if you want it for blending," he said.

Flynn was less upbeat on the outlook for metallurgical coal, which currently makes up around 20pc of its sales. "We are more cautious on the outlook for met coal in [January-June] because it is a smaller market than the thermal coal market, so it is taking longer to move on from the disruption in trade flows," he said.

Flynn is more upbeat on the longer-term outlook for metallurgical coal, and he continues to look at options to increase its ratio of coking coal production to thermal coal. Whitehaven is not interested in the purely thermal coal assets of BHP that are up for sale, Flynn said.

Whitehaven reported a A$94.5mn ($73mn) loss for July-December 2020 compared with a profit of A$27.4mn a year earlier. But Flynn is confident of a better second half of the financial year based on stronger coal prices and high demand for its high-calorific value (CV) thermal coal from buyers outside of China.

Whitehaven expects to meet its guidance of 19mn-20mn t of managed coal sales, despite losing some shipments because of the outage of one of the two Newcastle Coal Infrastructure (NCIG) ship loaders. Whitehaven has managed to secure additional port capacity at the Port Waratah Coal Services (PWCS) terminals at Newcastle from other users that had surplus capacity, Flynn said. He had expected the damaged ship loader at NCIG to be back in action in early 2022, but now thinks it is more likely to be in the second half of this calendar year.

Argus last assessed the high-grade thermal coal price at $86.67/t for 6,000 kcal/kg NAR on 12 February, down from $89.60/t on 29 January but up from $81.44/t at the beginning of January and a low of $46.18/t on 4 September. Argus assessed lower-grade coal at $55.52/t fob Newcastle for NAR 5,500 kcal/kg on 12 February, down from $57.92/t on 22 January but up from $52.99/t on 31 December and $35.04/t on 4 September.

The heat-adjusted premium on a NAR 6,000 basis for higher-grade thermal coal was $26.10/t on 12 February, down from $29.61/t on 29 January but up from $23.63/t on 31 December and $8.65/t at the end of August.