India Expands Coal Block Auction Pool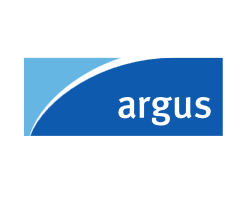 By Saurabh Chaturvedi

February 17, 2021 - India has added 11 coal blocks to its next auction round for commercial mining, as the country intensifies efforts to develop domestic reserves to lift local output and reduce imports.

The federal coal ministry has added 11 more blocks to the existing pool of 64 coal blocks and is seeking views from stakeholders by 24 February to finalise the plan for the auction. It will also hold a consultation round with stakeholders on 16 February.

The estimated production capacity of 45 of the 75 blocks is about 205mn t/yr, according to the coal ministry. The ministry has not given production capacity estimates for the remaining 30 blocks.

The move to expand the auction pool comes despite three of four coal blocks that were put up for auction recently failing to receive any interest from investors. The four blocks were dropped from the previous auction pool after the technical leg because they received only one bid each. Indian mining and metals conglomerate Vedanta emerged as the sole bidder for one of the explored blocks — Kuraloi (A) North in Odisha. The block is estimated to have peak production capacity of 8mn t/yr.

The maiden auction of coal blocks for commercial mining in December last year was marked by a lack of interest from foreign firms and overseas investors. Domestic conglomerates, including Adani Enterprises and Jindal Steel, were among the winners of 19 of the 38 blocks that were offered under the tender for commercial mining.

The outcome of the first auction round was in line with expectations given the Covid-19 pandemic, the coal ministry said.

India is hoping to attract more interest from overseas companies given coal is still a vital source of energy, accounting for more than 70pc of the country's electricity generation.

The auction plans indicate a push to increase domestic production as Delhi sees coal-fired power playing a vital role in fuelling India's economic growth. The auctions are also part of a broader goal to slash thermal coal imports, which fell in 2020 despite a recent increase in national coal-fired generation.