Mexico's Ahmsa Loses 20,000 mt Liquid Steel Due to Energy Cutbacks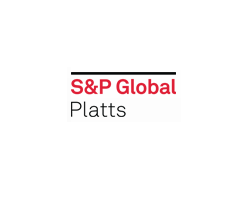 By Adriana Carvalho

February 19, 2021 - Mexican integrated steelmaker Altos Hornos de México, or Ahmsa, said it has lost about 20,000 mt of liquid steel since Feb. 13 to date, after halting iron ore and coal mining operations due to a lack of electricity and natural gas supply from the US.

In a statement Feb.18 sent to S&P Global Platts, Ahmsa said many of its customers were also facing lower production and declining sales due to the energy cutbacks. Ahmsa, which was already dealing with lower sales due to a drop in production since last year, was now further affected by delayed payments from customers, resulting in even lower capital flows to the steelmaker, it added.

Ahmsa has been suffering from financial difficulties for several years, having reported operating losses of Peso 2.2 billion ($109 million) in 2019, compared with Peso 859 million in 2018. It is hoping to step forward with a strategic alliance with Villacero Group, involving the former's financial rescue and consolidation of the companies' production capacity.

"At present, Ahmsa's iron ore plants and mines are in a shutdown protocol, without production and with the operation focused on the protection of fundamental equipment, in order to have the possibility of a rapid replacement once the supply of energy and fuel is normalized," CEO Luis Zamudio Miechielsen said.

The company further said it has prepared an intensive production plan to put into effect, in order to recover the lost volumes of steel production.

Ahmsa has two steel plants and operates its own iron ore and metallurgical coal mines. Its current nominal crude steel production capacity is more than 5.5 million mt/year, but it has been operating at 40% of capacity after idling blast furnace No. 6 in early 2020.

Sector Impacted

Mexican steel producers were under pressure to reduce natural gas consumption, but many of them ended up suspending production as operating with lower gas levels was unsustainable and resulting in losses.

Moreover, several rerollers, steel fabricators and automakers, including Volkswagen, General Motors, Ford, Mazda and Audi, have halted operations either partially or completely, which could eventually reduce the demand for steel goods if the situation persists.

Natural gas usage was curtailed after frigid temperatures in Texas reduced natural gas output and Mexico was unable to import the 4 Bcf/day of natural gas it sources from the US, according to the Federal Electricity Commission.