DTE Energy 2021 Coal Purchase Commitments Below Year-Ago Levels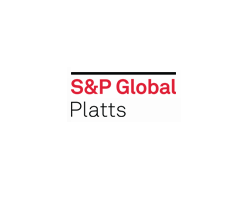 By Tyler Godwin

February 21, 2021 - DTE Electric, a subsidiary of DTE Energy, said it has purchase commitments for approximately 77% of its expected coal requirements for 2021, down from 99% in the same period a year ago for its 2020 purchase estimates, the company said in a Feb. 19 filing to the US Securities and Exchange Commission.

The Detroit-based utility said it has long-term and short-term contracts for approximately 14 million st of low-sulfur coal from the Powder River Basin and roughly 4 million st of Northern Appalachian coal to be delivered between 2021 and 2023.

"Given the geographic diversity of supply, DTE Electric believes it can meet its expected generation requirements," the company said in the filing.

On the Feb. 19 earnings call, President and CEO Gerardo Norcia said the company is running multiple scenarios internally to see if there is an opportunity to accelerate the retirement schedule of its coal assets.

"Currently, we're forecasted to retire our Belle River power plant, which is about 1,200 MW in 2030, so we're looking at ways to accelerate that, which is our first retirement in our lens this decade," Norcia said. "Then our Monroe Power Plant -- which is a very large coal facility, almost 3,000 MW -- we're looking at ways to potentially accelerate the retirement of that up from 2040."

"So much more to come on that, but we are deep into that analysis right now, and we're required to file an [Integrated Resource Plan] in 2023, and we will detail all of that then," Norcia said.

Coal is expected to make up 45% of DTE's generation mix in 2023 and 30% in 2030, while natural gas is expected to rise from 18% in 2023 to 20-25% in 2030. The company estimates its renewable energy mix will rise to 17% in 2023 and 25-30% in 2030.

DTE Energy reported operating earnings of $271 million in the fourth quarter, down from $504 million in Q3, but up from $258 million in the year-ago quarter. Operating earnings rose to $1.39 billion in 2020, up from $1.17 billion a year earlier.

According to data from the US Energy Information Administration, DTE took delivery of 7.47 million st of coal through the first 11 months of 2020, down 45.2% from 13.63 million st in the same period a year earlier.

Coal from the Powder River Basin totaled 6.2 million st through November, down 48.9% from the same period a year earlier, while deliveries from Northern Appalachia were at 1.27 million st, down 14.6% on the year.

Navajo Transitional Energy Company's Spring Creek mine saw the largest yearly decline with shipments totaling 1.04 million st, down 67% year on year. Deliveries from Consol Energy's Bailey mine also dropped 57% on the year to 617,932 st in 2020, while Phoenix Energy Resources' Federal No. 2 mine shipped 651,692 st, up from 47,297 st a year earlier.