Phillips Global to Play a Major Role in the Coal Industry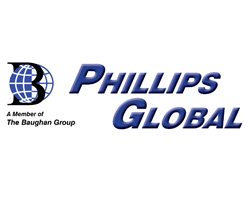 February 24, 2021 - Long-time well-known mining machinery company, Phillips Global, is ready to serve the coal industry again and in a big way. The Baughan Group recently announced that it has completed the purchase of the assets of Phillips Machine of Beckley, WV. and its mining companies, Gauley-Robertson, CAI Industries and RiJa, Inc. along with this new acquisition are being consolidated into ONE company called Phillips Global.

Phillips Global has begun to service customers domestically and internationally with a broad range of products, goods and services. Phillips Global world headquarters is now located in Beckley, West Virginia at the former Phillips Machine location.

"This acquisition brings together the best talented people and proven mining equipment of each company," said Chuck Lilly, Executive Vice President, The Baughan Group and Phillips Global, Inc. "In these challenging times, we have united so we can all pull together and better serve the coal industry by helping to improve its safety and productivity and thus contribute to its survival. Together, we look forward to an exciting future."

Gauley-Robertson, CAI Industries and RiJa, Inc. have begun to operate under the new Phillips Global, Inc. name. Until the physical consolidation to the Beckley, WV campus is complete, the same phone numbers, fax numbers and emails are in use as in the past.

Phillips Global now provides a single point of contact for all types of underground mining equipment, rebuilds and replacement parts and stands ready to serve the industry. The same personal working relationships, coupled with superior service, continue to exist, which customers have had and expected in the past.

For further information, please contact Chuck Lilly clilly@phillipsglobal.us.