Major Wyoming Coal Company Suffers Huge Losses, Plans to Divest From Thermal Coal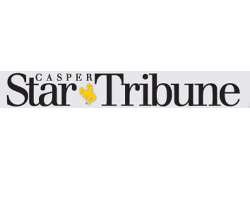 By Camille Erickson
April 1, 2021 - Coal giant Arch Resources, Inc. plans to aggressively shrink thermal coal operations in the Powder River Basin, outlining a shift toward coking coal and steel production in an investor call on Thursday.
Arch anticipates slashing thermal coal production by another 50% over the next two to three years at its coal mines in the Powder River Basin. The firm went so far as to suggest it would be looking for "an appropriate" buyer for certain assets, and if no buyers are found, significantly scale down production. Arch operates the Black Thunder mine — the second largest mine producing over 10% of the nation's coal — as well as the Coal Creek mine in Wyoming.
"We have launched an accelerated effort to evaluate strategic alternatives for our thermal operations, including possible divestiture," Paul Lang, Arch's chief executive officer, said in a statement. "Simultaneously, we are finalizing plans to shrink the operational footprint at these operations, with a particular emphasis on our Powder River Basin assets, where we are sharply focused on systematically reducing our asset retirement and related mine closure obligations."
"I think there are buyers out there," Lang added during the investor call. "...If you stand back and look at the basin, there have been some non-traditional players come in, and they come in in various ways. It will be kind of interesting to see how this plays out in the next couple of months."
The company also reported a net loss of $191.5 million in the third quarter and a $163 million non-cash write down of assets at "several of its legacy thermal operations." Black Thunder coal firm was not included in this impairment, according to the company.
But a write down for Black Thunder is likely around the corner, according to Rob Godby, economist at the University of Wyoming and associate dean of the Haub School of Environment and Natural Resources. "It has to be. If you're saying that you're going to reduce production by 50%, that means that the asset value of that mine has just declined by half, give or take."
Godby continued: "I think what we need to do is pay attention. This company is the second largest company in the basin, operating the second largest mine — a mine that produces 10% of the country's coal. They are signaling very clearly that they would like to leave this market, and they would like to reduce their production by as much as 50% in the next few years."
Arch's Powder River Basin mines produced nearly 75 million tons of coal last year. But it forecast significantly lower production levels for 2020. Less than 55 million tons of coal will be mined this year at its mines in the basin, due to an "enormous demand shock," according to company executives. In comparison, Arch's Black Thunder mine alone produced over 116 million tons of coal in 2010, according to the Mining, Safety and Health Administration.
"We believe that a careful and well-communicated exit strategy is the most responsible way forward for a range of essential stakeholders, including our employees, the communities in which we operate, our longstanding customer base, and the many consumers who continue to rely on coal-based electricity," Lang stated.
Arch's two Wyoming mines employed an average of 1,093 workers between July and September this year.
Gov. Mark Gordon called the news from Arch "extremely disheartening."
He underscored his commitment to supporting miners and Powder River Basin communities and ensuring statewide efforts aligned with local efforts. Gordon also reiterated the importance he sees in alternate uses for coal through technological advancements like carbon capture.
"Wyoming coal can be more than fuel — coal can be used to produce graphite, activated charcoal, construction materials and a source of critical and essential elements," he noted. "I continue to believe there is also a role for coal in powering the nation, and through advances in carbon-capture technology coal can even contribute to addressing the climate crisis. This announcement serves as a reminder of how important our work is to support coal production and to advance carbon capture."
Time to Prepare
Coal's ranking in the power generation market has been under siege in recent years with the expansion of affordable natural gas and renewable energy. Production losses in coal country have significant consequences for the state — heightening unemployment and exacerbating state revenue shortfalls. The pandemic has only exacerbated the weakening demand for coal.
The Powder River Basin produced nearly 60 million tons of coal during this year's third quarter, according to U.S. Mining, Safety and Health Administration. That's about 25% less coal, when compared to the same period in 2019.
"Domestic demand for thermal coal is the driver of these decisions," Travis Deti, executive director of the Wyoming Mining Association, told the Star-Tribune in a written statement on Thursday. "Unfortunately as demand decreases production does as well. With capacity in the (Powder River Basin) in Wyoming exceeding demand at this point in time, operators across the basin are making difficult decisions on how best to compete for the shrinking customer base."
The ominous news for Wyoming's coal industry comes less than one month since a federal court affirmed the Federal Trade Commission's decision to block a proposed joint venture between Arch and Peabody Energy.
The two coal operators said their joint venture would have increased their cost competitiveness and helped them survive. Moments after the court decision, Arch stated it would pivot away from thermal coal and Wyoming.
"Arch Resources' third quarter earnings highlight the challenges facing the coal industry," Benjamin Nelson, the lead coal analyst at Moody's, said in a statement, "with the company's EBITDA (earnings before interest, taxes, depreciation, and amortization) down more than 80% and management signaling that it will move away from thermal coal following the rejection of a joint venture in the Powder River Basin."
Godby, the UW economist, said Arch's announcement should be an alarm bell for the state to prepare.
"They are being very clear, so that their employees, suppliers and the communities that depend on them have a clear signal and time to react and prepare," he said. "That's the good news of today's announcement, if there is any. There appears that we are more likely to have an orderly consolidation than a disorderly one, like Blackjewel."
"The sooner we start dealing with these new realities, the better," he said.