West Virginia Legative Update: Priority Coal Legislation Passes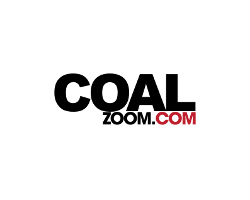 April 1, 2021 - Most of the legislative priorities including SB 542 (Coal Pant Legislation), SB 718 (Investment Tax Rebate Program), SB 677 (Mine Safety) and HB 2493 (Reserve Coal Property Taxes) have all been passed by the Senate and House respectively. HB 2493 was moved back to the special calendar before it passed the House. Another point of interest involves the "Investment Tax Rebate Program" (link provide below) which was originated by the Senate Finance Committee on Saturday as SB 6 and reassigned SB 718 when it was reported to the floor.
http://www.wvlegislature.gov/Bill_Text_HTML/2021_SESSIONS/RS/bills/SB718%20ORG.pdf
All bills were required to be passed by their assigned committees in order to be considered for passage by the House of origination on crossover day set for Wednesday, March 31.
By the end of Saturday, SB 542 addressing coal-fired plants and SB 6 revitalizing the Investment Tax Rebate Program from 2019, passed through their respective committees. The Senate Judiciary Committee unanimously approved an amended version of SB 542 (attached) which encourages coal-fired utilities to operate through their design life cycle, requires a 30-day fuel supply to be kept on site and additionally requires the Public Service Commission to consider the overall economic impact on communities and jobs when they deliberate on rate recovery and other proceedings involving coal-fired plants. SB 6 passed through Senate Finance clarifying the Investment Tax Rebate Program so met coal operators can qualify for a rebate on paid severance taxes based on "qualifying investments" in existing mines or by developing new mining operations. SB 677 updating and revising mine safety laws also passed out of Senate Judiciary and two, strongly worded pro-coal resolutions SR 28 and HR 18 were also adopted.
HJR 3 "Property Tax Modernization Amendment" was also advanced by the House Judiciary Committee and was taken up by the full Hou. HJR 3 is a Constitutional Amendment, that if approved by the voters, would give the Legislature the authority to set or repeal personal property taxes including property taxes on equipment and inventory. The House also passed HB 3300 which is its own version of eliminating the personal income tax over a twelve (12) year period. HB 3300 does not include increased taxes on natural resources and proposes substantive cuts to state government. The stage is set for Governor Justice and legislative leaders to negotiate and iron out the details and implementing timelines for the elimination of "pit".
HB 2493 revising the methods for evaluating and appraising property taxes on coal was reported out of House Finance but was met with headwinds this week and has stalled before the full House following the release of $12 million fiscal note prepared by the State Tax Department. HB 2493 embodies the work of an interim Legislative Study Committee and is designed to generally update and improve the state's program for appraising and assessing property taxes on unmined coal reserves.
A link to HB 2493 is provided below.
http://www.wvlegislature.gov/Bill_Status/bills_text.cfm?billdoc=HB2493%20INTR.htm&yr=2021&sesstype=RS&i=2493
We need for everyone to reach to legislative leaders and to individual legislators immediately expressing your support for these important issues in play this session. Please call, email or text those that you have a line of communications with.
Here is a synopsis of other important coal and general business legislation. The 2021 regular session ends on April 10th. If you have any questions or need additional information, please give one of us a call.
HB 3084. Another WVCA legislative priority addressing "Environmental Social Governance" "ESG" did not make it out of Committee yesterday but we're making an effort to have it amended into other legislation or rolled into a study resolution. This legislation is designed to deter financial institutions and insurance firms from discriminating against West Virginia companies that engage in withholding or penalizing, through higher costs or surcharges based on a company's fossil energy holdings or assets. HB 3084 prohibits investment of West Virginia Public Employees' Retirement funds into "restricted businesses" which divest from natural gas, oil, coal, petrochemicals, forestry products, or agricultural commodities. A copy of HB 3084 is provided below.
http://www.wvlegislature.gov/Bill_Status/Bills_history.cfm?input=3084&year=2021&sessiontype=RS&btype=bill
Other Coal Legislation:
SB 216/HB 2394 authorizes the Department of Commerce to promulgate administrative rules relating to the Office of Miners' Health, Safety & Training and agency amendments to rules governing "Comprehensive Mine Safety Programs". Legislation is necessary to codify "administrative "regulatory reform actions of the Board of Coal Mine Health and Safety. (Legislation is completed and signed into law)
HB 2382 - Authorizing the Department of Environmental Protection to promulgate a (bundled) legislative rule comprised of multiple DEP Rules relating to various industrial application (Legislation has been completed). There were two rules followed closely including:
Water Quality Standards (47 CSR 02) -- authorizing WVDEP to revise 24 standards related to human health/drinking water. WVCA participated in a working group to develop new drinking water criteria for the state and supports the revisions contained in this legislation.
Greenhouse Gas Emissions (45 CSR 44 ) -- authorizes WVDEP to implement state rules to accommodate EPA's Affordable Clean Energy Rule and - DEP rule relating to control of greenhouse gas emissions from existing coal-fired electric utility generating units and compliance applications filed by state utilities.
Special "Thanks" to Senators Randy Smith and Rupie Phillips for all their assistance so far this session. If you see them around be sure to tell them Thank You!
Below is an overview and status of important business legislation supported by the WV Business and Industry Council and the WV Chamber of Commerce.
SB 277, Creating COVID-19 Jobs Protection Act (Legislation Completed and signed into Law). SB 277 is the Governor's bill for COVID-19 liability reform. This legislation provides a liability shield for employers in West Virginia for claims that may arise due to the COVID-19 pandemic.
SB 275, Intermediate Appellate Court – SB 275 is the Governor's bill to create an intermediate appellate court in West Virginia. The bill is very similar to the legislation passed by the Senate last year and would create an intermediate court of appeals in West Virginia. SB 275 previously passed the Senate, and House Judiciary and a Finance Committees and is before the full House.
SB 11, Declaring work stoppage or strike by public employees to be unlawful (Legislation Completed). SB 11 clarifies that strikes or work stoppages by public employees in West Virginia are illegal. SB 11 passed the Senate and House and went into effect without the Governor's signature.
HB 2009, Paycheck Protection – HB 2009 prohibits employers from withholding or diverting any wages or salaries for use as contributions to candidates, political committees or funds for any other political activities without the annual authorization by the employee. HB 2009 has passed both houses and is now pending before the Governor.
HB 2019, Elevating Economic Development and Tourism Departments (Approved by Governor). HB 2019 is a Governor's bill to create two new cabinet level positions in state government by elevating Economic Development and Tourism. The bill is designed to give the Economic Development Director, currently held by Mitch Carmichael, and the Tourism Commissioner, currently Chelsea Ruby, the high status of a cabinet secretary when marketing West Virginia to the world.
HB 2012, Public Charter Schools (Approved by Governor). HB 2012 increases the number of public charter schools that may be created every three years from 3 to 10 and establishes a new West Virginia Professional Charter School Board that can act as an additional authorizing body.