Surprise Jump in Global Coal-Fired Capacity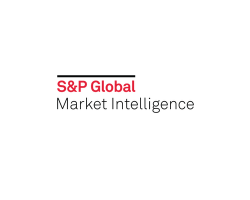 April 7, 2021 - Global coal-fired generation capacity increased for the first time since 2015 thanks to a steep increase in coal plant development in China, a new report out this week finds.
The pace of new plant construction in China is far below the boom that took place during 2015 and 2016, but coal-fired development in China has grown "as provinces use coal proposals to stimulate their economies in the wake of the economic slowdown from the COVID-19 pandemic," the report from clean energy nonprofit Global Energy Monitor found.
"The growth has been enabled by the central government, which has loosened restrictions on new coal plant permits and increased lending to grow the national economy, including for coal-intensive megaprojects," the group added.
These findings follow hard on the heels of another report from environmental advocacy organizations that showed fossil fuel financing fell in 2020 as the COVID-19 pandemic halted demand and production. At the same time, overall bank funding of the fossil fuel industry remained higher than in 2016, the year after the 2015 Paris agreement on climate change was signed.
"The overall fossil fuel financing trend of the last five years is still heading definitively in the wrong direction, reinforcing the need for banks to establish policies that lock in the fossil fuel financing declines of 2020, lest they snap back to business-as-usual in 2021," cautioned the report, sponsored by the Rainforest Action Network, BankTrack, the Indigenous Environmental Network, Oil Change International, Reclaim Finance and the Sierra Club.