Citibank Seeks to Wind Up GFG Australia Units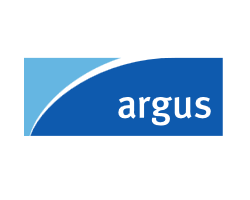 By Kevin Morrison
April 8, 2021 - The London-based unit of Citibank has filed an insolvency application in an Australian court against two local businesses owned by the Gupta Family Group (GFG) Alliance, the mining and steel group controlled by UK-based investor Sanjeev Gupta.
Citibank, part of US financial services group Citigroup, filed winding up orders in the New South Wales (NSW) Supreme Court against OneSteel Manufacturing, which trades as Liberty Primary Steel and owns the 1.2mn t/yr Whyalla steelworks in South Australia; and Tahmoor Coal, which owns and operates the 3mn t/yr Tahmoor coal mine in the Illawarra region of NSW.
Citibank is acting on behalf of Switzerland-based bank Credit Suisse as a trustee, according to officials close to the case. A court hearing is scheduled for 6 May.
The court move by Citibank follows the collapse of UK-based lender Greensill Capital, which went into administration last month. Companies that form part of the GFG Alliance owe money to Greensill.
GFG Alliance's Australian Mining and Primary Steel (MPS) business, which includes Onesteel Manufacturing and Tahmoor Coal, said it would "vigorously" defend itself against any court proceedings. The business does not conduct any financing with Credit Suisse and has not sold any receivables to the bank, it said.
MPS has received multiple offers of finance from large investment funds and is in advanced due diligence. "The term sheets as currently proposed would provide enough cash to repay the creditors of MPS. GFG Alliance expects the confirmatory due diligence to be complete within weeks before a final offer is accepted," GFG Alliance said.
The company's Australian businesses are performing well and generating positive cash flow, supported by operational improvements and strong iron ore and steel markets, it added.
GFG Alliance said in June that it plans to replace the blast furnace at Whyalla with a larger capacity direct-reduced iron plant and electric-arc furnace. The change is part of a major upgrade of the plant that is scheduled to be completed in 2024.
GFG acquired the Whyalla steel plant as part of its takeover of Australian steel producer Arrium in 2017. The purchase also included 10mn t/yr hematite and 1.5mn t/yr magnetite iron ore mines in SA, which previously underpinned a 9mn t/yr iron ore export business through the port of Whyalla.
GFG acquired Tahmoor from global mining and trading firm Glencore in January 2018 as part of a strategy to create fully integrated businesses in Australia, from raw materials and energy through to finished products. The Illawarra region of NSW, where Tahmoor is located, is a higher-cost coal mining area compared with the state's Hunter Valley region and the Bowen basin in Queensland.