Weekly Coal Index Report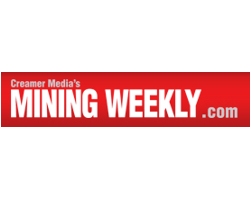 July 5, 2021 - As the Australian and South African markets push coal prices up, amid a shortage of South African material thanks to the unavailability of rail, Glencore has doubled down on coal by acquiring its joint venture partners' shares in the Cerrejón thermal coal mine in Colombia for $230-million cash in total.
Asian Pacific energy demand remains robust pushing Asian gas and coal prices higher, with Chinese domestic thermal prices at the top end of their range once more. European gas and power prices are also higher, following crude oil upwards, while European Union carbon approaches $60.
The thinktank "Carbon Tracker" writes that five countries – China, India, Indonesia, Japan and Vietnam – account for over 80% of new coal power investment, planning to build more than 600 coal power units, even as new build renewables are cheaper than continuing to operate most existing coal plants. This illustrates how the world is potentially softening its attitude to coal, on the understanding that a longer, more responsible "Just Transition" may be required, while coal retains a key role in energy security and grid stability, at least until renewables and storage can solve the requirement to build enough capacity without raping the world of precious natural resources such as copper, cobalt, nickel etc.
Eskom is meanwhile searching for around $10-billion to shut down the "vast majority" of its coal-fired plant by 2050 to embrace renewable energy.
With short term momentum (MACD) moving down once more, it would seem that sideways price action is more likely for now. Who would have thought only one year ago that the physical Richards Bay Coal Terminal market would find a level around $120/mt?
It's more than likely that the market will complete a short-term sideways "bull flag" from here, as momentum pushes down further and recovers (takes a breath), before attempting another short term push up. At that point, one will need to see what the technical picture looks like before making further predictions.
We have been trading in technically overbought territory for some time now. In the more medium term, the market might need to take a longer breather and let the bears get into the driving seat for a brief while.
However, there does seem to be a mood shift underway, and a softening towards coal as part of a longer, responsible Just Transition, as well as an essential short-term element in any power grid. This will help ensure that the longer term bull market remains with us for some time still.