Thermal Coal Supply Shortage in China May Ease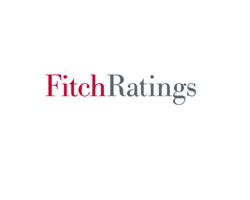 July 6, 2021 - Prices for the benchmark Newcastle 6,000kcal/kg grade coal increased by 52% in the past four months to USD136/tonne by end-June, largely supported by tight supply in China against the backdrop of a global commodities bull market, while 1Q21 import volume from major Asian importing countries remained slightly lower than 2019 and 2020 levels, says Fitch Ratings in its latest APAC Thermal Coal Watch.

Supply remains subdued in China due to limited new capacity in 5M21 and safety and environmental speculations from local governments. China's National Development and Reform Commission expects coal prices to enter a downward trend from July as more supply has been arranged, including resumed production from previously suspended capacity and larger approved quota for some operational mines.

The Indonesian 4,200kcal index has also increased to over USD50/tonne since May this year reflecting strong Chinese import demand and the soft cap on Australian coal. The 1Q21 performance has improved significantly for Indonesian miners and mining contractors.

Fitch upgraded Yanzhou Coal Mining Company Limited's to 'BB+' from 'BB-' on 30 June, and revised the Outlook on PT ABM Investama Tbk's 'B+' rating from Negative to Stable on 6 May.

The full report, "APAC Thermal Coal Watch", is available on www.fitchratings.com or by clicking on the link above.