Ramaco Resources, Inc. Announces Public Offering of Senior Unsecured Notes Due 2026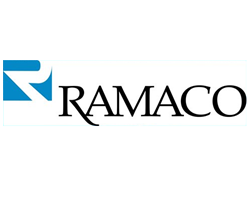 July 8, 2021 - Ramaco Resources, Inc. (NASDAQ: METC) ("Ramaco Resources" or the "Company") announced today that it plans to offer senior unsecured notes due 2026 (the "Notes") in a registered underwritten public offering (the "Offering"). The Company intends to use the net proceeds from the Offering for general corporate purposes, including funding future acquisitions and investments, making capital expenditures and funding working capital. The Notes will be issued in minimum denominations of $25.00 and integral multiples of $25.00 in excess thereof.
In connection with the Offering, the Company has applied to list the Notes on the NASDAQ Global Select Market (the "NASDAQ") under the symbol "METCL." If approved for listing, trading on the NASDAQ is expected to commence within 30 days after the Notes are first issued.
B. Riley Securities, Inc., Ladenburg Thalmann & Co. Inc., and William Blair & Company, L.L.C. will act as joint book-running managers for the Offering. Aegis Capital Corp., The Benchmark Company, LLC and B.C. Ziegler & Company will act as co-managers for the Offering.