Coal Still Economically Important for West Virginia, Despite Downturns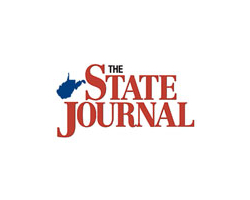 By Charles Young
July 12, 2021 - Coal remains an important player in West Virginia's economy despite the industry's continued downturns, according to Dr. John Deskins, director of the Bureau of Business & Economic Research in West Virginia University's College of Business and Economics.
Deskins was recently among the featured speakers during the joint spring meeting of the West Virginia Coal Mining Institute and the Wet Virginia Coal Association in Morgantown, where he presented findings from the bureau's recently released report, "The Economic Impact of Coal and Coal-Fired Power Generation in West Virginia."
"Obviously. coal production is way down from what it was 12 years ago or so, and coal employment is way down from where it was 12 years ago or so," he said. "We're all familiar with these trends."
The state's coal production has declined by more than 50% over the past decade, but it's still a significant contributor to the state's employment base, economic output and tax revenue, according to the report.
"The fact is, it's still an important force in our state," Deskins said. "Even though the raw number of jobs associated with coal and coal-fired power generation are down, it still accounts for a lot of output. Those jobs are still very high-paying jobs, as far as jobs go that don't require a college degree. They still have kind of a disproportionate impact on the economy."
Statistics indicate that coal mining directly employs more than 13,000 workers in West Virginia, who earn a total compensation of about $1.5 billion annually. Additionally, coal mines spend a total of about $6.5 billion in the state's economy directly.
In 2019, coal mining generated approximately $9.1 billion in total economic activity in the state and supported nearly 27,000 jobs with total employee compensation of $2.1 billion. Mining also generated around $514 million in severance taxes and other state and local taxes.
Coal-fired power generation — which accounts for about 90% of all electricity produced in the state — generated approximately $4.8 billion in total economic activity in 2019 and supported nearly 7,000 jobs with around $725 million in employee compensation. Coal-fired power generation provided more than $97 million in select state and local tax revenues.
The rest of the U.S. also has seen "substantial" coal production declines over much of the past decade, according to the report. Production downturns were more significant in West Virginia through 2016 compared to the rest of the nation.
Total coal production in West Virginia peaked in 2008 at nearly 158 million tons before declining by nearly 50% to less than 80 million tons by 2016. Over the same period in the rest of the country, coal production fell from 1 billion tons to just over 0.6 billion tons, a decline of about 36%.
West Virginia coal production rose in 2017 to about 93 million tons, an increase of nearly 15%, while at the same time the rest of the U.S. saw an overall production decline of 5%.
In 1995, West Virginia accounted for 15.8% of all U.S. coal production, a figure that fell to 11.0% by 2016 before it rose to 13.2% by 2019. The state remains the nation's second-largest coal-producing state, behind only Wyoming. Wyoming accounted for about 39% of national coal production in 2019.
West Virginia has seen most of its coal production decline in its southern coal fields, which, between 2008 and 2019, saw annual production drop from nearly 117 million tons to 46 million tons, a decline of abut 60%. In contrast, during the same period, coal production in northern West Virginia rose by a small amount.
According to forecasts from the U.S. Energy Information Administration, after a big drop in 2020 due in part to the COVID-19 pandemic, domestic demand for U.S. coal is expected to rise in 2021. However, as competition with natural gas continues, the domestic demand for coal is expected to drop again in 2023 and will gradually decline after that through 2050. Coal exports are expected to grow slowly over the next decade and then stay relatively flat through 2050.