Transnet Richards Bay DBT, MPT Terminals Operations Halted; Coal Loading Continues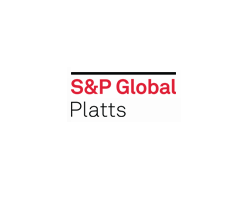 By Sarah Matthews and Rituparna Nath
July 14, 2021 - Operations at South Africa's Richards Bay dry bulk and multi-purpose terminals have been halted because of civil unrest, Transnet National Port Authority confirmed July 13, while loading is continuing at the coal terminal there, according to sources.
The unrest is in response to the government's recent arrest of former President Jacob Zuma.
"Mass vandalism, intimidation and looting has resulted in unsafe conditions for staff to travel," Transnet said in an email. "Due to this ongoing criminality, over the past few days, regret this will result on various sectors of industry, from deliveries of spares, lubes, crewing, deck and engine as well as associated service providers duties for shipments being affected ex-Richards Bay."
South African security forces have been deployed against the unrest, a trader there said July 13.
Stevedores at the separate Richards Bay Coal Terminal confirmed that ships were continuing to load there; however, disruption is anticipated, sources said.
Transnet did not mention operations at the coal terminal in its email.
"This could be another blow for RBCT international exports if the issues did persist to the terminal and they were unable to load," a second South Africa-based trader said. "Although there are still loadings, its at a slowed pace for now."
Although demand for South African thermal coal has slowed in previous months from multiple regions, most notably the Mediterranean due to escalating prices, "coal from South Africa is always on demand due to Chinese-consumption," a UAE-based trader said.