KY Professional Engineers in Mining (PEM) Seminar and Events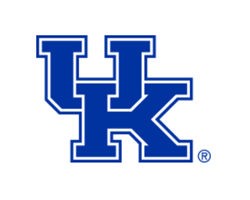 July 14, 2021 - Below is a message from Geaunita Caylor, Program Coordinator, University of Kentucky, Dept. Mining Engineering/OISTL:
Registration is now open for this year's KY Professional Engineers in Mining (PEM) Seminar scheduled for Friday, August 27 at the Marriott Griffin Gate Resort in Lexington. This year you have the choice to attend the seminar in-person or virtually, and the fee of $225 is the same for either option you choose. Below is the agenda, and you can register online at https://events.engr.uky.edu/pem-2021.
On Thursday evening, August 26, the University of Kentucky Department of Mining Engineering will celebrate its 40 year anniversary as a reinstated department within the College of Engineering. A reception will be held from 7-9 pm at the Marriott Griffin Gate Resort. The department will also honor Professor Ted D. Haley, P.E., whose efforts were instrumental in shaping the future of the department in the late '60's through the early '80's. All alumni and friends of the department are welcome to attend. There is no charge to attend the reception, but we do ask that you register on the PEM online registration link above or email g.caylor@uky.edu.
During 2020, KY PEM aligned its members with the goals, purpose, and vision of the Central Appalachian Section (CAS) of the Society of Mining, Metallurgy, and Exploration, Inc. (SME). This year the Central Appalachian Section of SME and Carlson Software will sponsor a Sporting Clays Event the day prior to PEM on Thursday, August 26, at BlueGrass Sportsmen's League in Wilmore, Kentucky. Please see the below flyer for additional information.