Kevin Dempsey, AISI, Headlines MCPA's 42nd Annual Conference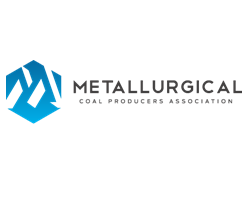 July 16, 2021 - Kevin Dempsey is the President and Chief Executive Officer of the American Iron and Steel Institute, representing the interests of American steel producers. He previously served as Senior Vice President of Public Policy and General Counsel to the Institute for the past 11 years during which AISI achieved key policy successes, including:
implementation of Section 232 trade remedies to preserve the steel industry's key role in national and economic security,
the enactment of historic legislation to strengthen trade laws, successful infrastructure initiatives to benefit the steel
industry and numerous measures that enhance steel manufacturing competitiveness.
Before joining AISI, Dempsey was a partner at Dewey & LeBoeuf, a global law firm. Dempsey litigated numerous international trade cases on behalf of U.S. steel producers and other U.S. industries before the U.S. International Trade Commission, the U.S. Department of Commerce, and the U.S. courts. He served as counsel to several U.S. steel producers in the successful Section 201 investigation on steel products.
Dempsey also previously served as counsel to Senator John C. Danforth (R-MO) and the U.S. Senate Committee on Commerce, Science and Transportation. While on the staff of the Senate Commerce Committee, he participated in the development of the acid rain cap-and-trade system established by the Clean Air Act Amendments of 1990. Later, while serving on Senator Danforth's personal staff and again on the staff of the Senate Commerce Committee, he played a key role in the drafting of the implementing legislation for the North American Free Trade Agreement (NAFTA) and the GATT Uruguay Round Trade Agreements.
Dempsey has, and continues to, work extensively on international trade negotiations given his Considerable experience with U.S. and international law related to subsidies, trade remedies, market access, intellectual property rights, and product standards, as well as U.S. legislative procedures for authorizing and implementing trade agreements.
Dempsey received his Juris Doctor Degree from Harvard Law School and a Bachelor of Arts in History from Washington University in St. Louis.
Conference registration is now being accepted and limited exhibit space is available. The cost for exhibit space is $850.00 which includes registration for one person which attends all meeting functions and special activities planned for attendees. Does not include fishing or golf. Interested persons are urged to call today to ensure the opportunity of showcasing their company or organization's product or service at the annual conference.
The annual fishing tournament will be held Saturday morning, September 25th beginning at 7:30 a.m. at the Marina at Stonewall Resort. The 2600 acre Stonewall Jackson Lake is listed as one of the top West Virginia waters for Muskellunge and Crappie according to the Charleston Gazette. The lake is also one of the best bass fishing lakes in West Virginia.
The annual golf outing will be Monday afternoon, September 27th beginning at 1:30 p.m. The Arnold Palmer Course at Stonewall Resort is truly a hidden gem. The signature course offers fun and a relaxing experience for golfer of all levels. It is a great way to spend the afternoon with friends and business colleagues, perhaps discuss a little business.
For additional information, or to register, contact the Metallurgical Coal Producers Association at 423-549-6048 or e-mail: barb@metcoalproducers.com or visit the VCEA website http://www.metcoalproducers.com.