In Energy Bill, Manchin Seeks to Strike Compromise in Crucial Chunk of Biden Infrastructure Deal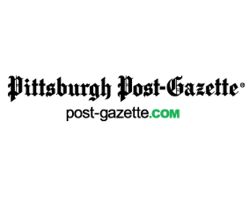 By Daniel Moore
July 18, 2021 - A $6 billion credit program to help keep struggling nuclear plants in business. Sweeping investment in abandoned mine cleanup and economic development in communities long dependent on coal. Incentives for energy efficiency, grid cybersecurity, and funding for research into rare earth minerals and carbon capture technology.
Those proposals — and many more — were included in a $100 billion, 495-page energy infrastructure bill advanced by Senate lawmakers last week.
And it staked the position of U.S. Sen. Joe Manchin, D-W.Va., perhaps the most-watched lawmaker in Washington, on one of the most consequential challenges of President Joe Biden's push for a broad infrastructure deal: how to grow jobs and fight climate change.
The bill was passed last Wednesday by the Senate Energy and Natural Resources Committee after lawmakers approved 48 amendments over a six-hour markup hearing. The vote was 13 to 7, with three Republicans joining all Democrats on the committee in moving the bill to the Senate floor.
Mr. Manchin, the committee's chair, said the bill will serve as the energy component of Mr. Biden's $1.2 trillion bipartisan infrastructure framework the president announced on June 25 with a key group of senators, including Mr. Manchin and some Republicans, at the White House.
Supporters of the framework hope lawmakers can reach the 60-vote threshold required to pass legislation in the Senate. Democrats would need 10 Republicans to reach that threshold.
Mr. Manchin, in a statement Wednesday after the passage, lauded the bill as "another critical step toward finalizing our bipartisan infrastructure package, and an important reminder that we can find sensible solutions to difficult problems when we put partisanship aside and work together."
Funding His Priorities
The bill detailed few surprises from Mr. Manchin, who, in his 11th year as a senator, has lately become something of an obsession among Capitol Hill watchers.
That's because, with the Senate split 50-50 between Democrats (and Independents who caucus with Democrats) and Republicans, Mr. Manchin wields a key swing vote as the chamber's most conservative Democrat.
On energy issues, Mr. Manchin has repeatedly said he supports working with Republicans on legislation and making fossil fuels, nuclear power and energy research a priority. He has opposed a carbon tax and many components of the Green New Deal, and he balked on Mr. Biden's call for a net-zero greenhouse emissions by 2035.
"Fossil fuels aren't going anywhere anytime soon, particularly in countries that are seeking to expand access to electricity," Mr. Manchin said during a hearing Feb. 3 he convened on climate change.
The bill includes $2.5 billion for carbon capture demonstration projects — and another $937 million for large-scale carbon capture pilot projects — over the next four years. That could mean more research to the National Energy Technology Laboratory's fossil fuel research program, based in facilities in Morgantown, W.Va., and in Pittsburgh's South Hills.
It allocates $140 million for a facility to demonstrate the extraction of rare earth minerals, components of electronics and electric vehicle batteries that are found in Appalachian coal waste.
It offers up to $25 million to states for the plugging of abandoned oil and gas wells, a source of methane emissions the Biden administration has targeted as a job creator.
The nuclear energy credit program would offer $6 billion to nuclear operators from 2022 to 2026 — amounting to $1.2 billion a year — who can show they are at risk of closing due to economic factors. A separate measure would require federal planning to deploy smaller nuclear reactors, like those from Cranberry-based Westinghouse, in the next decade.
Nuclear operators were unsuccessful in lobbying Pennsylvania lawmakers to pass a similar credit program, which would have aided plants like the Beaver Valley Nuclear Power Station in Shippingport, Beaver County, which employs about 1,000 people.
Mine Lands Compromise
Mr. Manchin apparently struck a compromise over the coal tax between lawmakers from Pennsylvania, which has extensive abandoned mine cleanup needs, and from Wyoming, which leads the country in mining today.
U.S. Sen. John Barrasso, R-Wyo., the committee's top Republican, wanted to slash the current fee rates of 28 cents per ton for surface-mined coal to 16.8 cents per ton and the current rate of 12 cents per ton for underground-mined coal to 7.2 cents per ton. He also wanted to renew the program only until 2028.
U.S. Rep. Glenn Thompson, R-Centre, who has more abandoned mine lands than any other congressional district, sought to maintain the current fee level and extend the fund until 2036.
Mr. Manchin's bill splits the difference, cutting fee rates to 22.4 cents per ton for surface-mined coal and 9.6 cents per ton for underground-mined coal. Those cuts would mean a company producing 27 million tons (as Consol Energy, the Cecil coal company, did in 2019) would pay $2.6 million instead of $3.2 million in fees.
Mr. Thompson, in a statement, said he was "more than willing to help negotiate a compromise."
Teaming Up With The GOP
During the committee hearing on Wednesday, Mr. Manchin calmly controlled the conversation on controversial issues, cracking jokes with Democrats and Republicans alike. By rule, amendments failed on a tie vote, so one member of either party could cross a line to pass or block any amendment.
When Republicans introduced an amendment to require Mr. Biden to begin approving new oil and gas leases — Mr. Biden issued a leasing moratorium in January — Mr. Manchin voted it down. "I think we should give them a chance" to review their policy, Mr. Manchin said.
When Republicans proposed an Energy Department study on the effect on jobs and consumer energy prices of Mr. Biden's controversial decision to block the Keystone XL pipeline, Mr. Manchin joined them to pass the amendment.
The study was "duly needed," Mr. Manchin said. "I had a train blow up in my state of West Virginia carrying this product, and I can tell you, a pipeline's much better transportation than the rails or the roads."
The bill garnered support from Republicans from far-flung states: U.S. Sen. Steve Daines, R-Mont., U.S. Sen. Bill Cassidy, R-La. and Sen. Lisa Murkowski, R-Alaska.
Mr. Barrasso, the top Republican, praised the bipartisan effort but voted against it.
"I'm concerned this bill paves the way for the Biden administration to take over America's electric system," Mr. Barrasso said, referring to the president's goal to promote clean energy. "It is unclear how the majority is going to pay for this new spending."
The bill drew cheers from some environmental and industry groups and supporters of carbon capture technology.
"Today's bill is a strong step forward, and points the Department of Energy in the right direction on a host of critical clean energy fronts," said Lindsey Baxter Griffith, director of federal policy at Clean Air Task Force. "There is plenty of work still to do to enact strong climate policies in this Congress, but this is a vital piece of the puzzle."
John Kotek, senior vice president of policy development and public affairs at the Nuclear Energy Institute, said the bill demonstrates "the strong bipartisan support for retaining nuclear plants like those at Beaver Valley as a source of reliable carbon-free electricity and well-paying jobs for the long-term."
A Difficult Path
A heavier lift for Mr. Manchin and other moderate lawmakers will be the second, $3.5 trillion infrastructure bill that Democrats intend to advance without any Republican support.
Last week, Mr. Manchin told reporters he was "open" to the deal but wanted to see how it would be paid for.
That Democrats-only bill folds in many of the long-sought progressive climate initiatives that were excluded from Mr. Manchin's bipartisan energy bill last week. Among them is a federal clean energy standard that requires a certain amount of electricity to come from clean sources — a standard Mr. Manchin has not supported.
The clean electricity standard "is the cornerstone of the progressive, practical transformation to a clean energy future we urgently need," tweeted Sen. Tina Smith, D-Minn., publicly breaking the news.