Carbon Capture Improvement Act Makes Sense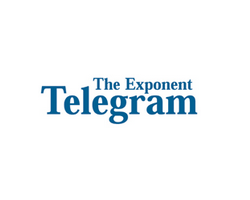 July 18, 2021 - We applaud the bipartisan effort in the U.S. House to pass the Carbon Capture Improvement Act of 2021.
The legislation, introduced by U.S. Reps. Tim Burchett, R-Tenn., and Terri Sewell, D-Alabama, continues to pick up support, including the sponsorship of David McKinley, R-W.Va.
A professional engineer, McKinley's scientific approach to many of the disputes over energy and environment makes him a pivotal force when it comes to determining the merits of proposed legislation as lawmakers work to balance energy with economic and environmental pressures.
The bill provides additional incentives for the private sector in the hopes it develops carbon capture technology. Also key is that the bill does not add new regulations or taxes.
"Carbon capture is absolutely essential in reducing global emissions, while maintaining our ability to utilize all energy resources," McKinley said. "Developing this technology is best done by incentivizing projects, not by mandating unreasonable timelines and unreachable goals.
"This bipartisan legislation builds off our work to expand tax credits for carbon capture technology and will provide another tool for project developers to finance CCUS projects and get them built," he said.
The Carbon Capture Improvement Act would amend Internal Revenue Service code to authorize the issuance of tax-exempt private activity bonds for the financing of qualified carbon dioxide capture facilities, according to a release from McKinley's office.
Those qualified facilities would include "those used for the capture, treatment and purification, compression, transportation, or on-site storage of carbon dioxide produced by the industrial carbon dioxide facility," according to McKinley's office.
Also eligible are those facilities that are "integral to a gasification process that converts a product from coal, petroleum residue, biomass, or other materials into a synthesis gas of carbon dioxide and hydrogen for use in chemical or physical conversion."
Carbon capture and clean coal technology have been touted for some time as viable solutions to the debate over energy sources that are less harmful to the environment. The act has support not only from lawmakers on both sides of the aisle, but also those in industry and environmental advocacy.
"If we're serious about expanding carbon removal and storage projects to address the climate crisis, we must make these technologies and strategies more affordable," said Shannon Heyck-Williams, director of Climate and Energy Policy at the National Wildlife Federation, in a prepared statement.
"We are grateful to Representatives Burchett and Sewell for introducing a bill to allow industrial sector carbon capture, as well as direct air capture projects to qualify for private activity bonds, which were wildly successful in financing life-saving air pollution controls in the 1970s and '80s.
"We should learn from the past and implement this tactic without delay to ensure both people and wildlife alike are protected in the face of a changing climate."
Added Rich Powell, executive director of ClearPath Action: "It's clear carbon capture is a strong bipartisan climate solution. The Carbon Capture Improvement Act led by Rep. Burchett would help power plants, industrial and direct air capture facilities finance carbon capture equipment."
We have long supported efforts to improve the environmental impact of coal, natural gas and other energy sources with the understanding that rapid deployment of unproven technology or sources could be more costly to consumers and this country.
The Carbon Capture Improvement Act is a common sense approach that will help the environment without putting additional stress on the economy and energy resource industries.
McKinley is right to support it, and we hope others join the effort.